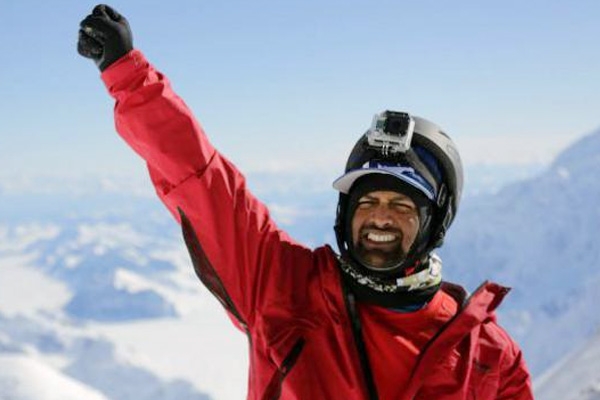 (Image source from: LIFFYWORLD)
Bengaluru based techie Satyarup Siddhanta, 35, set foot on the 4,285-metre high volcanic peak, Mt. Sidley in Antarctica, at 6:28 a.m. (Indian Standard Time) on Wednesday, becoming the youngest person in the world, taking 274 days to scale the tallest volcanoes and volcanoes in all seven continents.

According to the Guinness Book of World Records, Daniel Bull, an Australian, was the youngest to climb these peaks. He achieved it at the age of 36 years and 157 days, completing the summits between 2006 and 2017.

"At 10:10 Fluttered the india flag at sidley what a proud moment," (sic) he tweeted.
At 10:10 Fluttered the india flag at sidley what a proud moment | Find me with inReach➜https://t.co/uNb1Kmko0r

— Satyarup Siddhanta (@SatyarupS) January 16, 2019

Earlier this year, he scaled Pico de Orizaba which is the highest volcanic peak in North America.

Based in Bengaluru, Siddhanta hails from Haridevpur in South Kolkata and is a software engineer by profession.

He holds the record of conquering several summits such as Mt Kilimanjaro in Africa, Mt Elbrus in Europe, Mt Denali in Alaska and Mt Monch Blanc in France.

-Sowmya Sangam