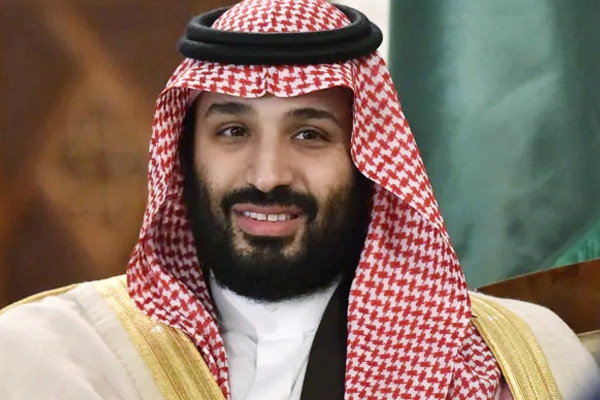 (Image source from: ndtvimg.com)
Crown Prince of Saudi Arabia Mohammad Bin Salman bin Abdulaziz Al Saud will reach New Delhi today in the evening on a two-day official visit to India.
On his tour of South Asia, he first visited Islamabad on Sunday but returned back to the Saudi Arabia on Monday.
According to reports Indian Government had some reservations over his coming to India from Pakistan.
The Crown Prince popularly known as MBS,is also the Vice President of the Council of Ministers and Minister of Defence of the Kingdom of Saudi Arabia will be accompanied by a high-level delegation, including Ministers, senior officials and leading Saudi businessmen.
Prime Minister Narendra Modi will hold bilateral talks with Mohammad Bin Salman bin Abdulaziz Al Saud today on a wide range of issues of mutual interest. Several agreements are expected to be signed after the talks.
The Crown Prince will call on President Ram Nath Kovind and he will host a banquet in honour of the visiting dignitary.
Prime Minister Narendra Modi had successful visit to Saudi Arabia in April 2016. During that visit the two countries have agreed to further elevate existing strategic partnership.
India and Saudi Arabia have historically enjoyed close and friendly relations anchored in mutually beneficial partnership and extensive people to people contacts.
In recent years, there has been significant progress in bilateral cooperation in key areas of mutual interest, including energy security, trade and investment,infrastructure, defence and security.
In Statement ahead of the visit of Crown Prince, Saudi Arabia's Minister of State for Foreign Affairs Adel al-Jubeir said that Riyadh will try to "de-escalate" tensions between India and Pakistan in the wake of the Pulwama terror attack.
Pakistan-based Jaish-e-Mohammad terrorist has claimed the responsibility of the attack.
-Sai Kumar