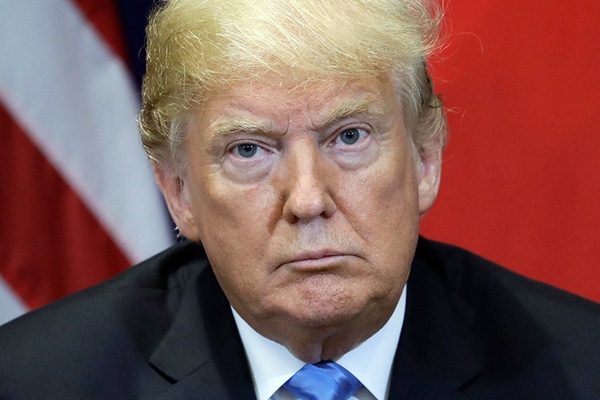 (Image source from: www.variety.com)
United States President Donald Trump on Tuesday described terror attack in Jammu and Kashmir as 'horrible situation'.
He also said it would be wonderful if India and Pakistan get along.
According to report in PTI, US president Donald Trump talking to reporters said, "I have watched. I have got a lot of reports on it. We will have comment (on it) at an appropriate time. It would be wonderful if they (India and Pakistan) get along."
He responded to a question on Pulwama terror attack.
He also added, "That (the terrorist attack) was a horrible situation. We are getting reports. We will have a statement to put out."
State Department Deputy Spokesperson said the US has been in close communication with the Indian government "to express not only our condolences but our strong support".
Following Pulwama terror attack United states strongly condemned the heinous act of terror.
US National security Adviser John Bolton telephoned Ajit Doval, India's National Security Adviser and expressed condolences for the terror attack in Pulwana, Jammu and Kashmir and offered the United states full support to India in confronting terrorism.
He told Ajit Doval that US will support India's right to self-defense
Secretary of State Mike Pompeo wrote on twitter, "The U.S. condemns yesterday's horrific terror attack on Indian security forces. My thoughts and prayers are with the victims and their families. We stand with India as it confronts terrorism. Pakistan must not provide safe haven for terrorists to threaten international security."
Pakistan-based Jaish-e-Mohammad (JeM) has claimed responsibility for the terror attack in Pulwama district of Jammu and Kashmir on february 14 in which 40 Central Reserve Police Force soldiers martyred and others critically injured.
-Sai Kumar