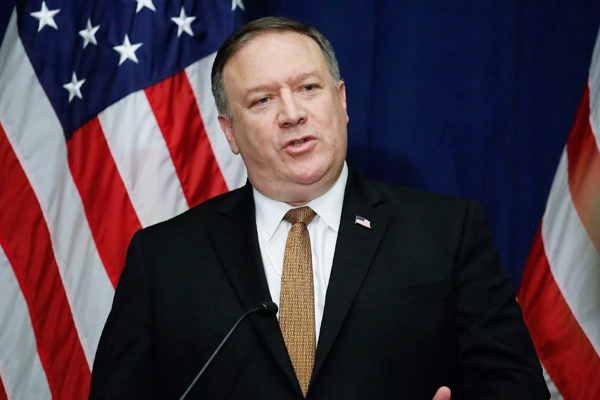 (Image source from: www.eblnews.com)
Amid rising tensions between India and Pakistan, United States Secretary of State Mike Pompeo issues statement and urges both countries India and Pakistan to "Exercise restraint". He also asked Pakistan to take "meaningful action" against terror groups operating on its soil.
Indian Air force in the early hours of Tuesday conducted air strikes on terrorist camps across line of control. And also India struck the biggest training camp of JeM in Balakot. In this operation, "a very large number of JeM terrorists, trainers, senior commanders and groups of jihadis who were being trained for fidayeen action were eliminated.," foreign secretary Vjay Gokhale said. 
This Air Strike operation conducted almost12 days after pulwama terror attack in which 40 CRPF soldiers were killed.
In the Statement "Concern Regarding Indian-Pakistan Tension" US Secretary of State Mike Pompeo said, " Following Indian counter terrorism actions on February 26, I spoke with Indian Minister External Affairs Sushma Swaraj to emphasize our close security partnership and shared goal of maintaining peace and security in the region."
"I also spoke to Pakistani foreign Minister Qureshi to underscore the priority of de-escalating current tensionsby avoiding military action, and the urgency of Pakistan taking meaningful action against terrorist groups operating on its soil," he added.
He asked India and Pakistan to exercise restraint and to prioritize direct communication and avoid military action.
-Sai Kumar