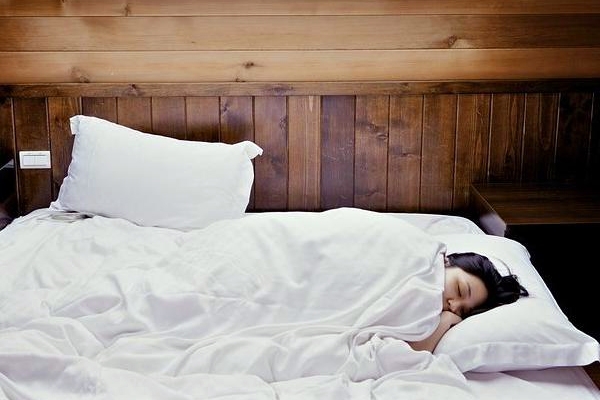 (Image source from: Times Now)
Once in a lifetime you would have thought of sleeping for considerable length simultaneously being an achiever. It is looking like your dream wish is one hand away.
NASA along with ESA (European Space Agency) is searching for volunteers who could lie in bed for two months in order to help them understand how artificial gravity can affect the human body.
The study dubbed as Artificial Gravity Bed Rest (AGBRESA) was launched last week by the National Aeronautics and Space Administration (NASA) in collaboration with ESA at the German Aerospace Centre.
The researchers involved in the study are looking for highly motivated, healthy 12 female and 12 male volunteers who fall within the age bracket of 24 and 55 years and can lay in bed straight for two months.
The selected volunteers will be paid a whopping $18,500 which is approximately Rs. 12,81,000 amount of money for just sleeping in the bed. The only qualification you require to volunteer with NASA is the knowledge of spoken German language.
To conduct the AGBRESA study, the beds will be put in Envihab - a medical research facility of the Institute of Aerospace Medicine of the German Aerospace Centre in Cologne - where the volunteers will be required to spend 60 days in the bed and perform all the activities including having meals, taking a bath at the bed-rest phases.
Apart from these 60 days, they will be required to remain in Envihab for 5 days to familiarize and more 14 days for rest and astronaut rehabilitation.
During the AGBRESA study, the volunteers will not be allowed to move so that strain on their muscles, tendons, and the skeletal system are cut down.
The motive behind the study is to test and compare the physical deterioration of female and male volunteer groups and take out data to see how astronauts are affected in space when they go for long space journeys.
But, why is lying in the bed necessary? Leticia Vega, Associate Chief Scientist for International Collaborations for NASA's Human Research Program, explained, "Both effects are similar to what astronauts experience in space."
"Although the effects of weightlessness - the absence of gravity - are primarily investigated on the International Space Station, analogs such as envihab are helpful when studying certain research topics under controlled conditions on Earth. These findings will later be validated on the ISS."
By Sowmya Sangam