Ekta Mandir in Arizona Celebrates Rama Navami in Presence of Thousands of Devotees
April 15, 2019 10:19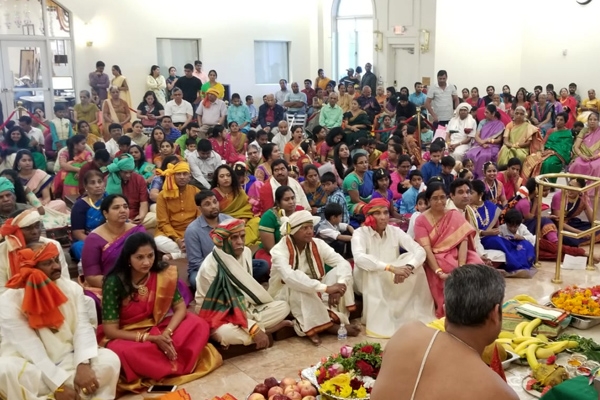 Hindus across the world celebrated Rama Navami, the birthday of Lord Rama on April 13 with immense devotion.

A grand celestial wedding of Lord Rama and Sita Devi was performed by Ekta Mandir in Arizona in the presence of more than 2000 devotees by high priests Sudarshan Ji & Pundit Prakash Ji together with about 10 priests.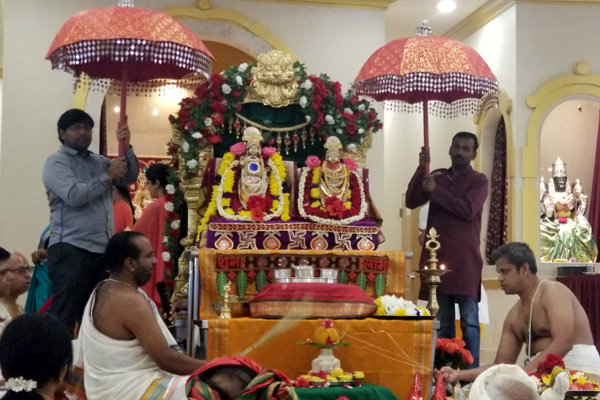 Starting with a grand procession, the wedding witnessed commendable dance performances by young artists and devotees leading the way with jewels, sweets, fruits, and clothes.

The families attending the wedding expressed their contentment saying: "we feel EktaMandir home away from home and this celebration made us recollect our family weddings back home."


Over 1730 families were served Kalyana Vindu Bhojanam with a spread of dishes combined with special Ramanavami Panakam, Vadapappu (a special dish of Bhadrachalam).

The couples sponsoring the kalyanam received special blessings with Kalyana Vastram, Talambralu, Wedding Sweets, Pearls offered to Rama & Sita and other special items.

The Indo American Cultural and Religious Foundation (IACRF) acknowledged the artistic talent of kids by bestowing medals. Special performances of Dances, Songs were organized.

High priests were honored with shawls for their through and through services to the community.

The Indo American Cultural And Religious Foundation of Arizona, a Premier Non-Profit Organization in Phoenix, has been serving the Indo American Community members since 1987 through Community Center and Bharatiya Ekta Mandir Hindu and Jain Temple.


By Sowmya Sangam