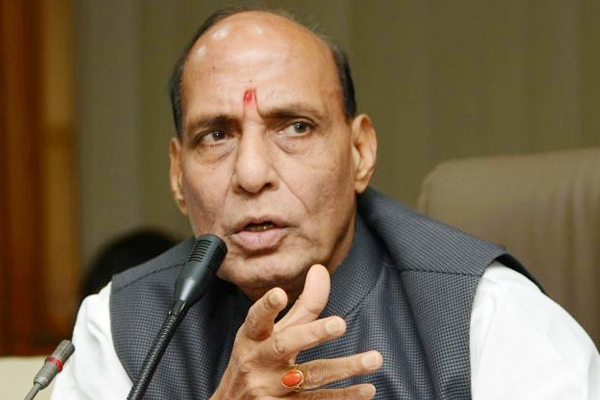 Union home minister Rajnath Singh said Lashkar-e-Taiba founder Hafiz Saeed supported the JNU stir.This statement evoked strong reactions from his political opponents.
CPM general secretary Sitaram Yechury demanded forback up his "serious allegation" by sharing the evidence. CPI leader D Raja demanded for the evidence be made public.
"If there is evidence, then act accordingly that is what we have been saying.Take necessary action but don't use that as a pretext to attack progressive, cultural and secular values," CPM leader Sitaram Yechury said.
OmarAbdullah, a former chief minister of Jammu and Kashmir, said in tweets that, "That #HafizSaeed supported the #JNU protests is a very serious charge to level against the students. The evidence must be shared with all," he said.
"Cracking down on students & using #HafizSaeed to justify the crack down is a new low, even for this NDA government."
Earlier, Rajnath Singh said, "The incident at JNU has received support from Hafiz Saeed. This is a truth that the nation needs to understand."
"Never should have something been done which puts a question mark over the country's sovereignty and integrity. On such occasions, the entire country should be speaking in one voice. I would also appeal all political parties not to view such episodes through the prism of political gains and losses," Singh said.
The allegation from the minister came after a series of tweets came from Hafiz Saeed. Investigations are carried on by police to find out if the twitter handle actually belonged to the LeT founder.
Later, an alert was issued by the Delhi Police through the official twitter handle of the commissioner's office saying, "This is to alert and sensitize the student community in JNU and across the country. Do not get carried away by such seditious anti-national rhetoric. Abetment of any kind of anti-national activity is a punishable offence."
-Sumana