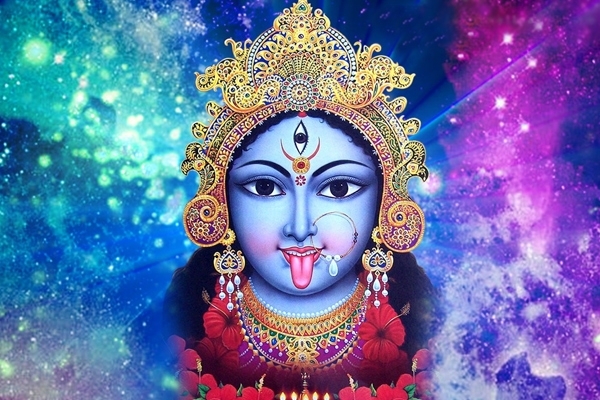 Ardent devotees of  Maa Shakti (a form of Goddess Durga) must flock to Shakti Peethas, which are scattered all through Indian subcontinent, especially during holy days of Navrathri. Hindus consider 51 Shakti Peethas as the most prominent and revered places of worship. As per mythology, Shakthi Peethas are places where the body parts of Devi Sati fell. If you are an ardent devotee, you must head at least to these nine prominent Shakti Peethas during your life time.
Kamakhya Temple in Guwahati (Assam)
Kamkhya Devi Temple in Guwahati is a prominent Shakti Peetha. It is the place where Sati's yoni (vagina), supposedly, fell. Inside a cave here, a yoni sculpture rests and it is considered pious.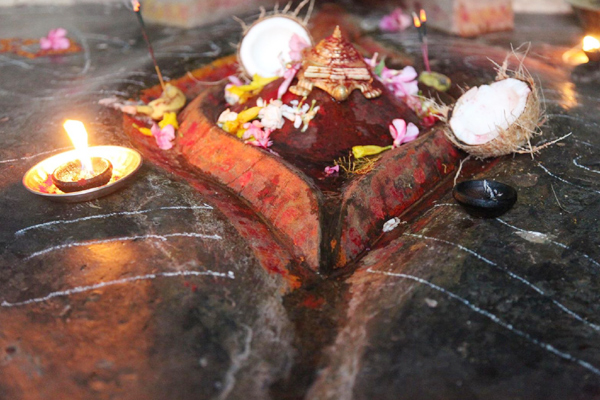 Tripura Sundari Temple in Udaipur (Tripura)
Sati's right foot is believed to have fallen here in Tripura Sundari Temple in Udaipur, during the thaandavam of Lord Shiva that was a dance of demolition. Maharaja Dhanya Manikya built the temple in 1501 at 60 km away from Agartala.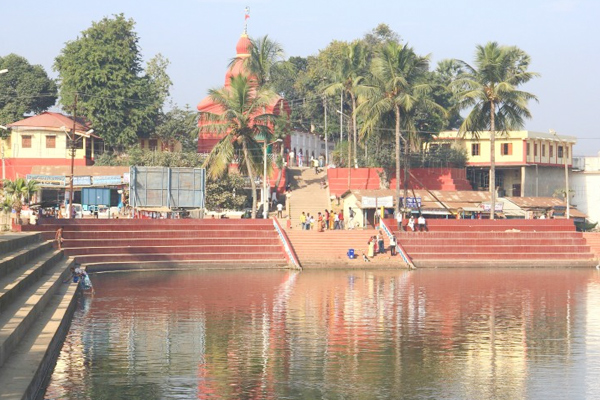 Kalighat Temple in Kolkata (West Bengal)
Majestic Durga Puja celebrations at Kalighat Temple in West Bengal is must to witness. Goddess Sati's right foot is believed to have fallen here. The 2000 year-old temple is now standing on the banks of water body called Adi Ganga.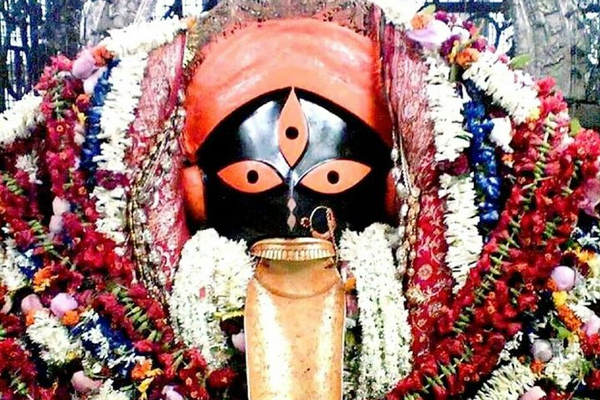 Mangala Gauri Temple in Gaya (Bihar)
Dedicated to Goddess Shakti, Mangla Gauri Temple is another prominent Shaki Peetha in India. Devi Sati's breast is believed to have fallen here. Grand celebrations at the temple are not to be missed during Navrathri.

Maha Kali Devi Temple in Ujjain (Madhya Pradesh)
Maha Kali Devi Temple in Ujjain is also known as the Hara Sidhi Mata Temple, which is constructed on a small hillock in Ujjain. According to the Hindu mythology, upper lip of Devi Sati fell here.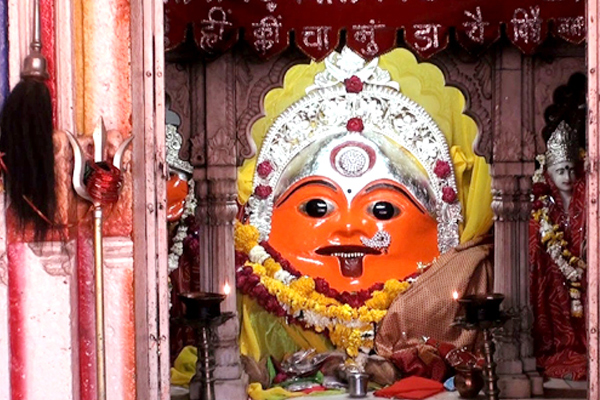 Jwala Devi Temple in Kangra Valley (Himachal Pradesh)
Jwala Devi Temple, dedicated to Goddesses Jwalamukhi, is situated in a beautiful Indian holiday destination that is almost 40 km south of Kangra Valley in Himachal Pradesh. Nine permanent flames are featured in the temple and each one is named after nine forms of Goddess Shakti.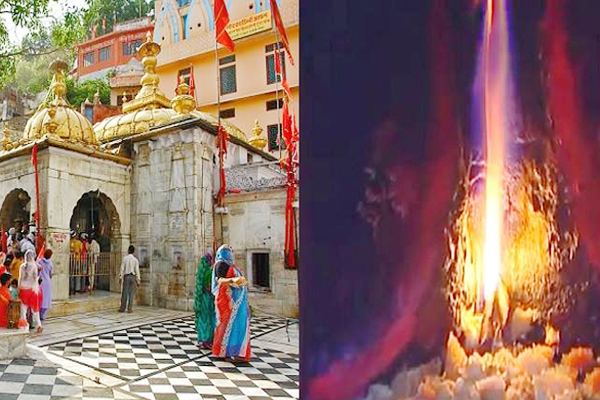 Chamundeshwari Temple in Mysore (Karnataka)
The Chamundeshwari Temple is among 18 Maha Shakti Peethas. It is on the top of Chamundi Hills in Mysore. Beliefs are that Sati's hair fell here. In 12th century, Hoysala rulers built the temple as a beautiful piece of architecture.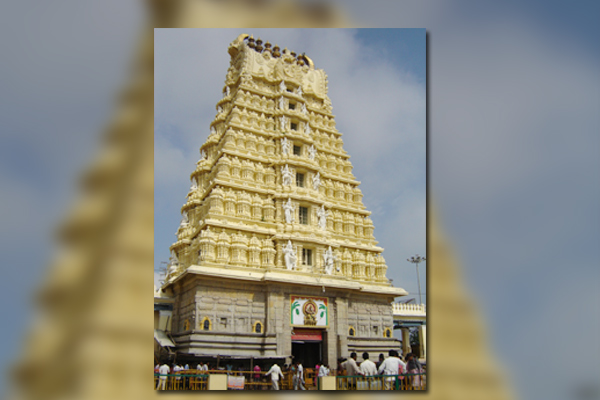 Mahalaxmi Devi Temple in Kolhapur (Maharashtra)
The Mahalaxmi Devi Temple in Kolhapur is another prominent Shakthi Peetha where Sati's left hand fell. It is significant for many reasons. One of it is that the devotees' desires would be fulfilled with the darshan and blessing of the presiding deity, Mahalakshmi.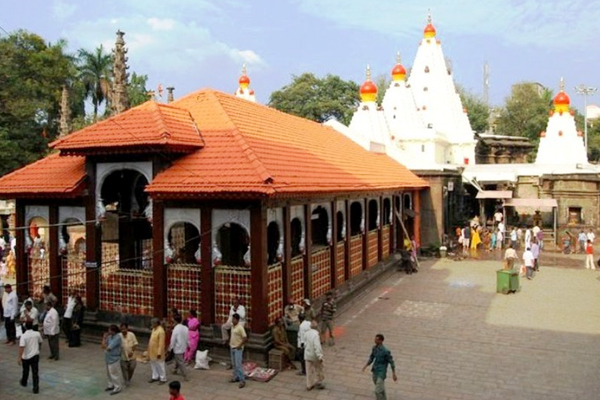 Danteshwari Temple in Bastar (Chhattisgarh)
Danteshwari Temple in Bastar is dedicated to Goddess Danteshwari. It is the place where a tooth of Goddess Sati is supposedly fell. Navratri celebrations are most happening here and it also became important tourist attraction of Chattisgarh.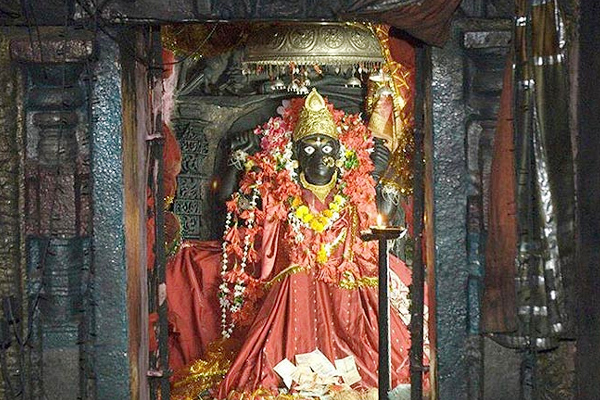 - Sumana