6 Months Free Web Hosting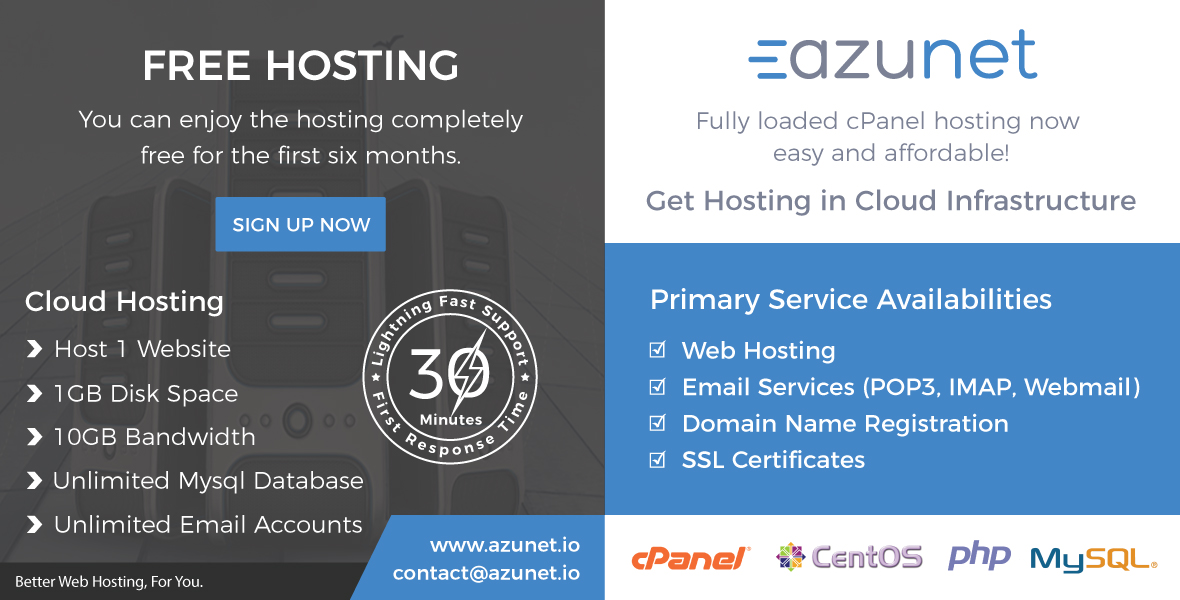 Important Safety Tips :
View properties in person, and always take someone with you. Never send or wire money to landlords. Classifieds does not offer any transaction or payment services. Stay safe - read our safety tips.
Description
Free Linux based hosting with expert tech support. Guaranteed 30 minutes first response time. For more details, feel free to send an email to [email protected] or visit www.azunet.io.