Webinar on Ayodhya: An Inflexion Point for Civilizational Revival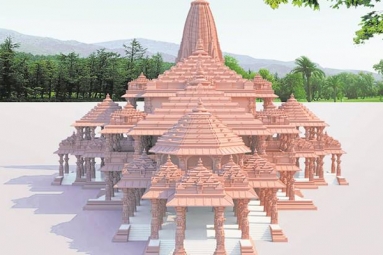 About this Event
IndicAcademy is organizing a webinar on August 2 on Ayodhya. Renowned History teacher Prof. Meenakshi Jain, well-known senior advocate at the Supreme Court of India Sri Narsimha and well acknowledged leader in shipbuilding industry and industrialist Sri Ashok Chowgule will be the esteemed speakers.

Please try and attend this Webinair on August 2, 2020, titled  "Webinar on Ayodhya: An Inflexion Point for Civilizational Revival".  I am one of the three panelists, and the subjects that each of us will be dwelling on is mentioned at the link below.  Knowing the other two, I am sure that they will do more than justice to the subject that has been given to them.

In the context of the programme on August 5, 2020, at Ayodhya, which marks the beginning of the construction of the mandir at the Ram Janmabhoomi, I think you will find this programme informative.  

The details of the programme is available at:
https://www.indicacademy.org/event/webinar-on-ayodhya-an-inflexion-point-for-civilizational-revival-3/

To register please go to:
https://indicacademy.zoom.us/webinar/register/WN_FSZtQS9IQwWT0UH7p4xvQA

where you are requested to give details.  You will be sent the link to the programme at the email you have provided.

Looking forward to your participation.

Ashok Chowgule.

Ashok Chowgule is the Working President (External) of Vishwa Hindu Parishad.
Request to all of our members to kindly participate.
EVENT TITLE & ADDRESS
STARTS FROM
Chinmaya Goloka,
325 South Eldorado,
Mesa, AZ 85202