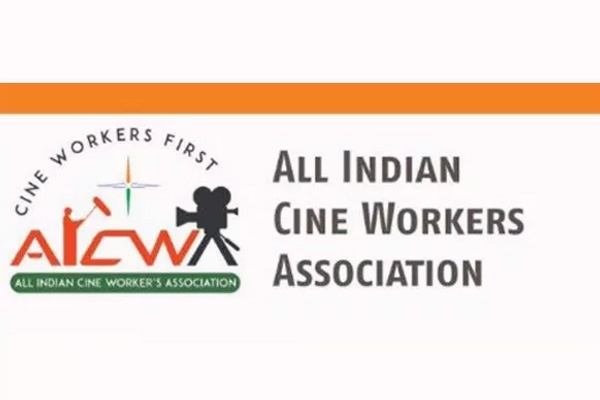 (Image source from: www.siasat.com)
In a letter to Prime Minister Narendra Modi, All Indian Cine Workers Association (AICWA) requests to complete shut down on issuing visas to Pakistani actors.
The association made this request after Pakistan banned the release of any Indian Movie or content in their country.
All Indian Cine Workers Association said, " On behalf of entire Film & Media Fraternity would demand a complete shut down on issuing any Visa to Pakistan Actors, Film Association & media fraternity, we have to ensure that Government of India takes concrete actions and ensure that strict restrictions are imposed on such terrorist funding nations like Pakistan."
It said that entire film fraternity is proud of Indian Air Force operations.
They also reminded that the entire nation is with the government in fighting with this terror sponsor perpetrators of Pakistan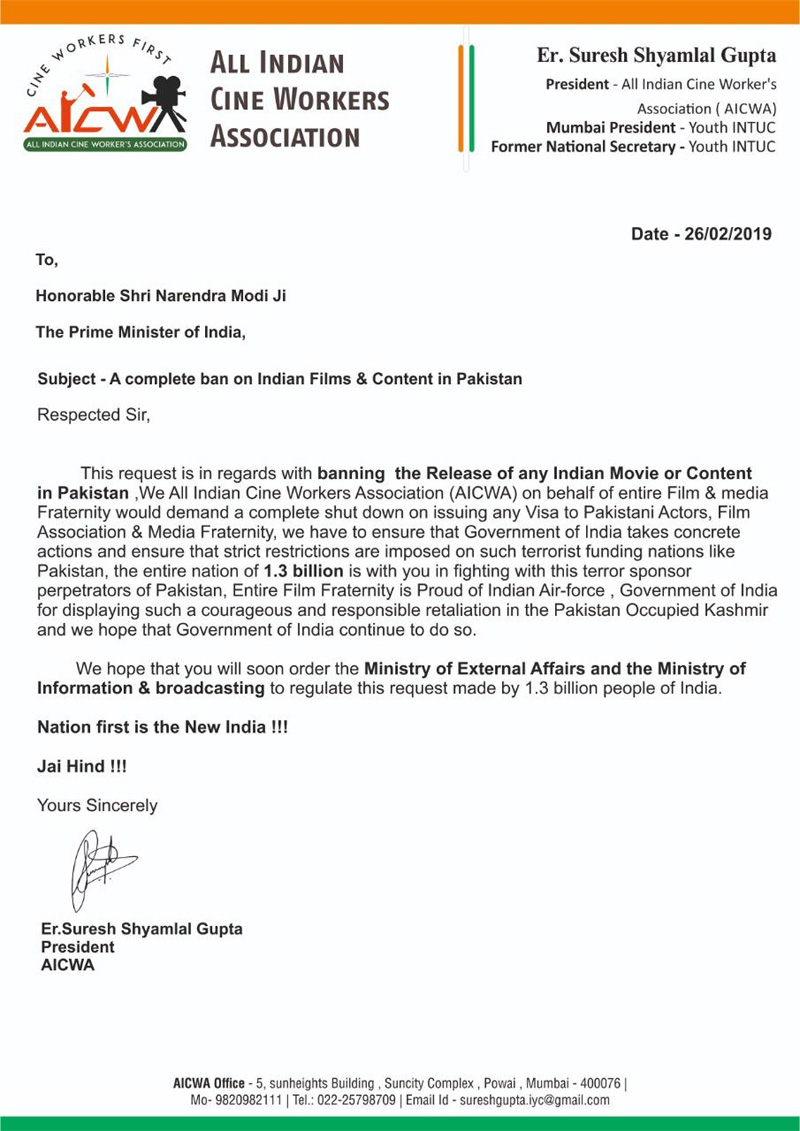 Yesterday,Pakistan Information and Broadcasting Minister CH Fawad Hussain made a decision to complete ban on Indian Movies or Indian content in Pakistan.
He also instructed Pakistan Media Regulatory Authority to bring down Made In India Advertisements.
In the wake of Pulwama terror attack, makers of films like , Luka Chuppi, Total Dhamaal, Arjun Patiala, Kabir Singh and Notebook have decided not to screening their movies in the neighbouring country
-Sai Kumar