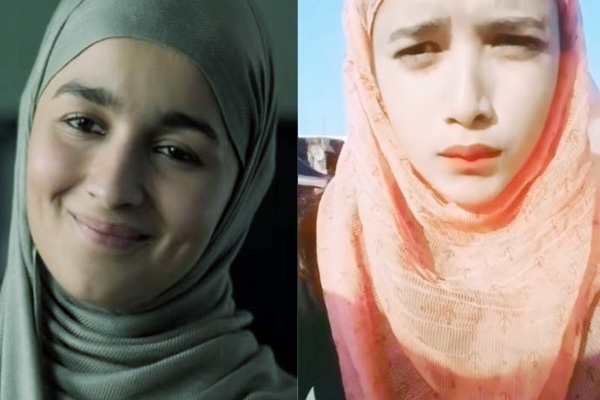 (Image source from: India Today)
Days after Anushka Sharma's doppelganger turned to be a sensation on social media, now there's an Alia Bhatt's lookalike who is going viral.
The girl named Sanaya, hailing from Uttarakhand, with much resemblance of Alia Bhatt has posted a video on Tik Tok mouthing the actress' dialogue from upcoming film 'Gully Boy.'
More than the alikeness to Alia Bhatt, it is Sanaya strikingly similar dialogue delivery and her body language that went fans go crazy over the video. Within a short time, the video was flooded with comments discussing the similarities between the two.
 

 

 

View this post on Instagram
Alia's dialogue from 'Gully Boy' - "Mere boyfriend se gulu gulu karegi toh dhoptuingi hi na usko" was trending on internet post the trailer of the film released.
In the viral video, Sanaya is seen enacting the same scene. The comments on the video even suggested that Sanaya looks cuter than Alia.

-Sowmaya Sangam