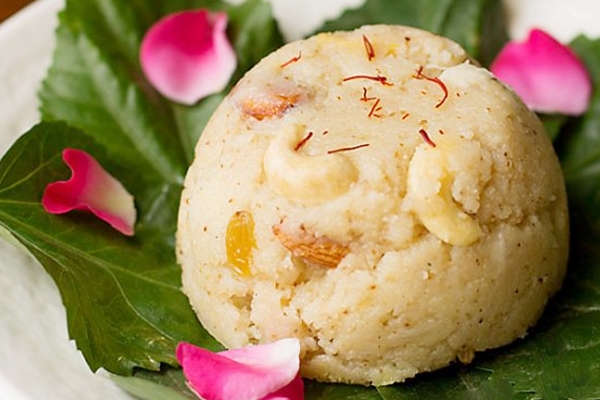 Banana Sheera is a very healthy and tasty evening snack. It is easy to make and full of nutrition food for everyone. You can easily feed it to young children.
Here is the method, how to make this delicious banana sheera for summer evening.
Ingredients:
Rawa (sooji): 1/4 cups
Ghee: 2 tablespoons
Sugar: 4 tablespoons (more or less to taste)
Milk: 1/4 cups
Banana: 1 (chopped)
Raisins: 1 tablespoon (soaked in water for an hour)
Cardamom powder: 1/8 teaspoon
Method:
Add rawa in a heavy bottom nonstick pan.
Roast it in the ghee till its aroma is released.
Now, bring the milk to a boil
Add the roasted rawa along with sugar and the bananas in the link.
Blend well
At last add the raisins and cardamom powder and cook until thick.
It is ready to serve!
Nandini