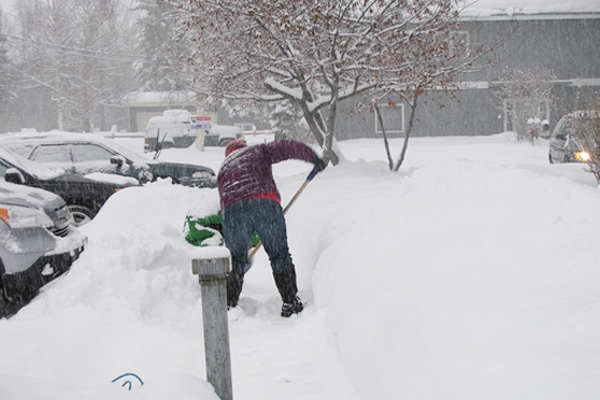 (Image source from: A Big Winter blast is on the way})
A cold front is on the way to chill the valley. It will bring gusty winds, cooler air and chances for rain and higher terrain snow.
Winds are already starting to pick up in the high country.
According to weather forecast, by mid-day Friday gusts up north could hit 55 mph. Wind Advisories are in effect from 9 a.m. to 7 p.m. along the Mogollon Rim and in northeastern parts of Arizona.
Breezes will increase on Friday as the cold front moves in the Valley. gust of air will peak near 25 mph and temperatures will be cold.
Valley highest temperature will only reach the mid 60s on Friday.
There is also possibility of few showers in the valley by Friday afternoon and evening.
On an overall view, the Valley rain amounts will stay light with only around one tenth of an inch expected in most spots. While on the other hand, some of our foothill locations in the far north and far east Valley could get near  a quarter of an inch of rain.
There are better chance of rain and snow across northern Arizona. Snow level Snow levels will be around 7,000 feet on Friday and it will lower to around 4,500 feet by early Saturday morning. Some places like, Flagstaff could pick up one to four inches of snow during Friday night and Saturday morning.
At present, it looks like more wind, cooler air and chances of rain and snow once again on Monday.
Highest temperature is expected to fall to the 50s across the Valley next week with early morning freezes in some Valley cities during Wednesday and Thursday morning.
-Nandini