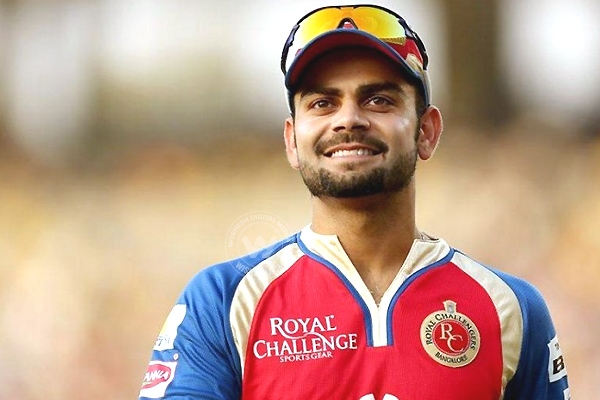 (Image source from: Virat Kohli most prized player in IPL})
The highest salary is being offered to Virat Kohli in the Indian Premier League, the cash-rich tournament. He has pushed Mahendra Singh Dhoni aside and grabbed a whopping Rs. 15 crore.
The IPL chairman Rajiv Shukla promised the release of the actual salary details of the players retained by franchisees in the tournament following the IPL draft held on 15 December. The promise was kept and the list was released.
Kohli leads Royal Challengers Bangalore. He signed Rs. 15-crore agreement with the franchise, making the 27-year-old the most prized player in the league and leaving Dhoni and Shikhar Dhawan behind. Dhoni and Shikhar Dhawan are drawing Rs. 12.5 crore each from their respective franchises.
The complete chart of the players retained by the eight franchises, their actual salaries as against the money deducted from the club's purse:
| | | | | |
| --- | --- | --- | --- | --- |
| Team | Name | Country | Purse | Salary |
| KXIP | D Miller | SA | 12.5 Crore | 5 Cr |
| KXIP | M Vohra | India | 4 Cr | 35 Lakh |
| KKR | G Gambhir | India | 12.5 Cr | 10 Cr |
| KKR | S Narine | WI | 9.5 Cr | 8 Cr |
| MI | R Sharma | India | 12.5 Cr | 11.5 Cr |
| MI | K Pollard | WI | 9.5 Cr | 9.7 Cr |
| MI | L Malinga | SL | 7.5 Cr | 8.1 Cr |
| MI | Harbhajan | India | 5.5 Cr | 8 Cr |
| MI | A Rayudu | India | 4 Cr | 6 Cr |
| RCB | V Kohli | India | 12.5 Cr | 15 Cr |
| RCB | de Villiers | SA | 9.5 Cr | 9.5 Cr |
| RCB | C Gayle | WI | 7.5 Cr | 8.4 Cr |
| SRH | S Dhawan | India | 12.5 Cr | 12.5 Cr |
| Pune | MS Dhoni | India | 12.5 Cr | 12.5 Cr |
| Pune | Rahane | India | 9.5 Cr | 8 Cr |
| Pune | R. Ashwin | India | 7.5 Cr | 7.5 Cr |
| Pune | S Smith | AUS | 5.5 Cr | 4 Cr |
| Pune | du Plessis | SA | 4 Cr | 4.7 Cr |
| Rajkot | S Raina | India | 12.5 Cr | 9.5 Cr |
| Rajkot | R Jadeja | India | 9.5 Cr | 5.5 Cr |
| Rajkot | B McCullum | NZ | 7.5 Cr | 3.2 Cr |
| Rajkot | J Faulkner | AUS | 5.5 Cr | 5.1 Cr |
| Rajkot | D Bravo | WI | 4 Cr | 4 Cr |
- Sumana