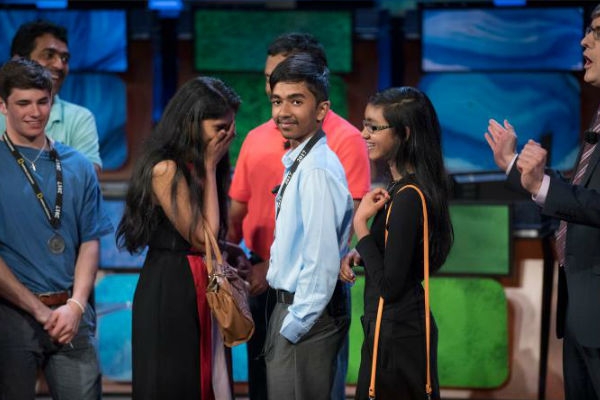 14-year-old Indian-origin student, Pranay Varada has bagged the prestigious National Geographic Bee Competition on 17th May at the National Geographic Society in Washington and maintained the dominance of Indian community in the contest.
Congrats to Pranay Varada (right) of Irving, Texas, a 14-year-old at Dewitt Perry Middle School, 29th annual #NatGeoBee Champion! pic.twitter.com/MRlQoFHBOH

— National Geographic (@InsideNatGeo) May 17, 2017
For almost a decade now the contest has been dominated by Indian-Americans.
"I was absolutely sure I could win that challenge," said Varada.
"Having done this for such a long time and winning it now, it's just a feeling of satisfaction," Varada, an eighth grader from Texas, said.
Varada finished in sixth place last year, but this time he did not want to give away any chance.
He won the competition in the first tie breaker, when he correctly identified the Kunlun Mountains as the 1,200 mile range that separates the Taklimakan Desert from the Tibetan Plateau.
Varada will get $50,000 in scholarship and other prizes.
Veda Bhattaram another Indian-origin student from New Jersey finished third at the finals, while Thomas Wright from Wisconsin was declared the runner up.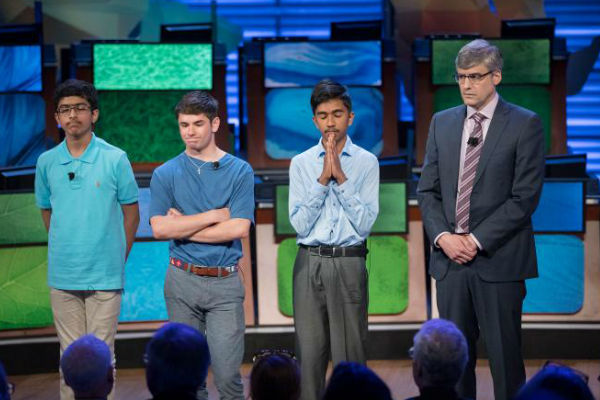 Thomas Wright received $25,000 and Veda Bhattaram got $10,000 in scholarships.
There were six Indian-origin finalist among 10 in this year's contest among.
Indian-origin students have won the National Geographic Bee competition for the last six years consecutively.
In 2016s competition Rishi Nair, a sixth grader from Florida, had won the contest.
11 Indian-Americans in Forbes list of best venture capitalists
AMandeep