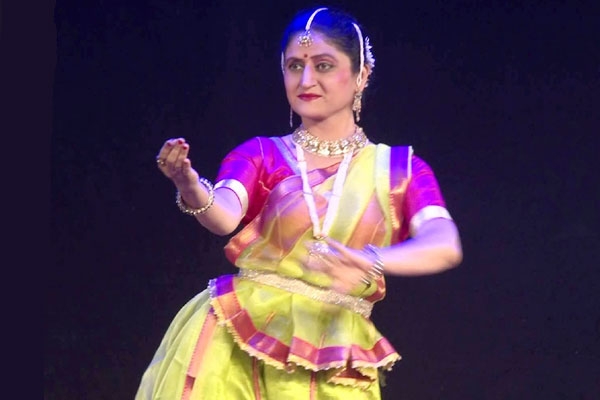 Kathak is one of the major Indian Dance Forms. This Dance form was  used in ancient north India to depict tales of Mahabharth and Ramayana by Kathakars or Story tellers. Beauty of this dance form is expressions, it provides a stage to express yourself.

If your are Interested in learning this beautiful art form here is the chance, Phoenix Gharana is organizing a 3 days Kathak workshop by Smt. Prerana Deshpande.  

Smt. Prerana Deshpande is a renowned Indian Kathak Performer. She Started her Kathak training when she was seven years old under Sharadini Gole. She did her first stage appearance when was fifteen years old. She was awarded with many awards such as Devdasi national Award in 2016, Gaurav Puraskar from the hands of Pt.Birju Maharaj and many more. She established Nirtyadham, an institute for Kathak dance in Pune, Where she teaches students from all over the world.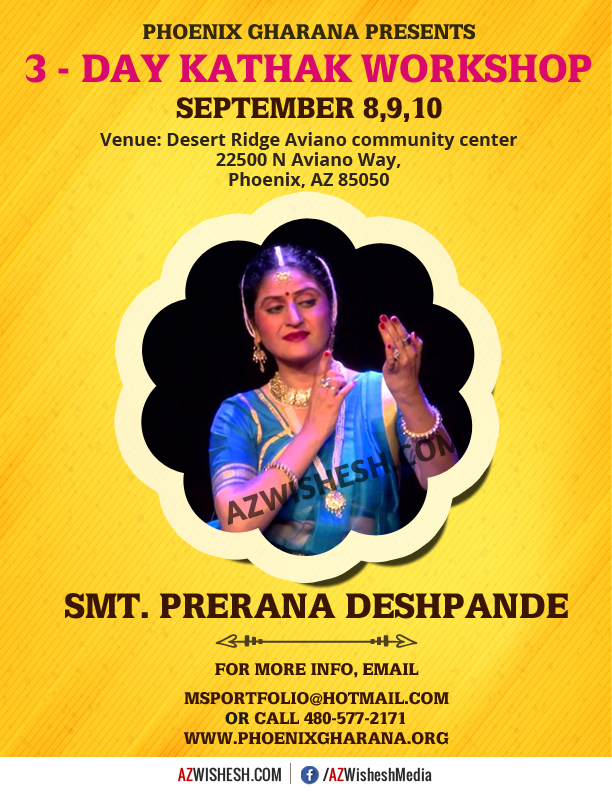 This Workshop is organized by Phoenix Gharana. This Organization was started in 2006 by Manu Srivastav. They are striving to promote and Preserve Indian art forms. This organization is working to pass this valuable art to our future generations.

This Workshop will be conducted for 3 days by Smt. Prerana Deshpande. This is a golden opportunity for Kathak enthusiasts to enhance your knowledge. And this workshop may lead to regular classes from maestro in the valley.

Maximum 10-12 students are only accepted in a class. Fee $250 for 7 hours in total.

To enroll please contact:
Manu Srivastava (480-577-2171) or This email address is being protected from spambots. You need JavaScript enabled to view it..  

For further details please check:
http://www.azwishesh.com/events/music-entertainment/62956-3-day-kathak-workshop-in-phoenix-az.html

By A.s