MARCH into meadows of creativity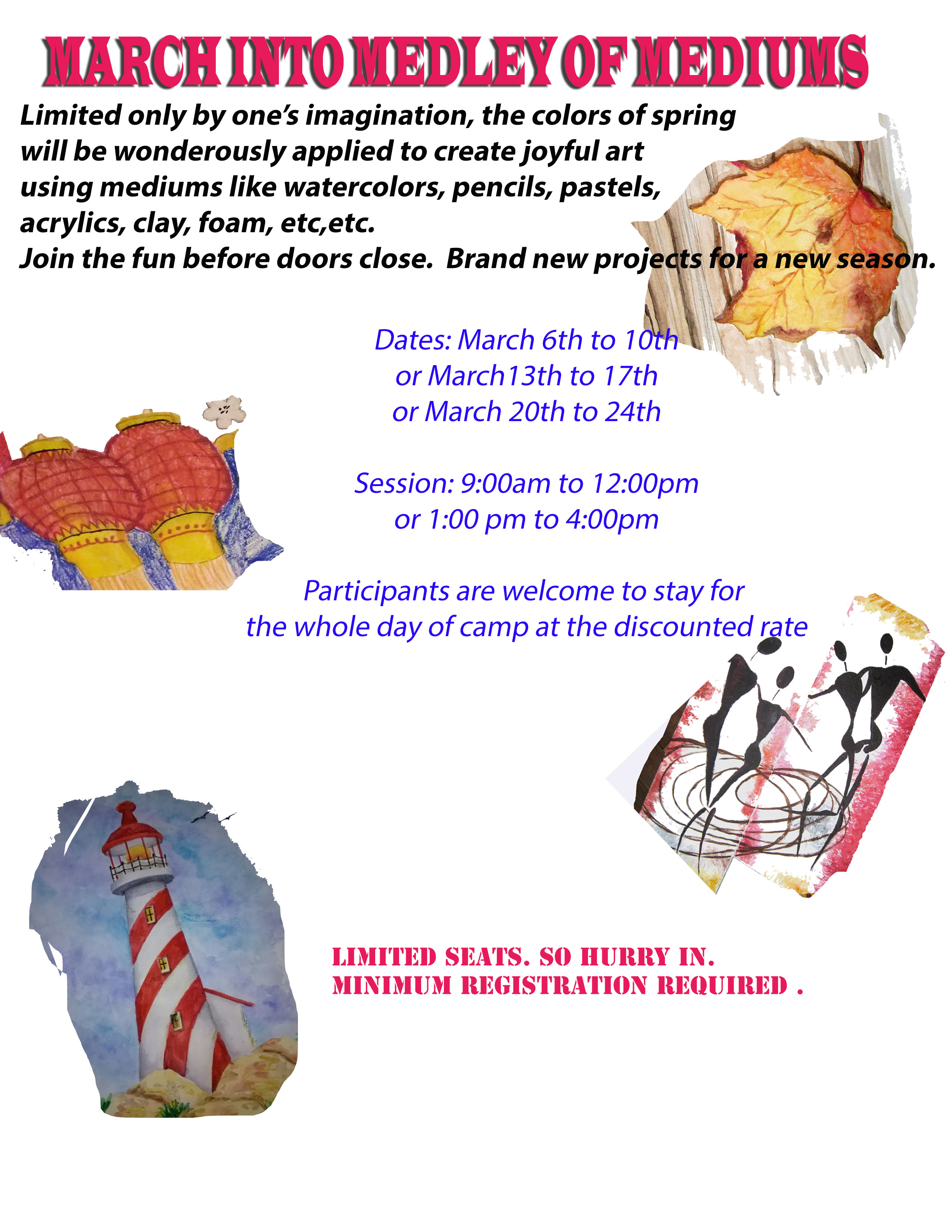 Important Safety Tips :
View properties in person, and always take someone with you. Never send or wire money to landlords. Classifieds does not offer any transaction or payment services. Stay safe - read our safety tips.
Description
One of a kind camp, where various forms of visual arts are experienced and enjoyed by kids as they create beautiful art/craft pieces. New projects every session makes it fun for kids to get involved in multiple sessions each week with an additional discount. Seats are limited. Register TODAY. Check out www.spiceupaz.com Contact [email protected] , 480-516-7906 for more details.