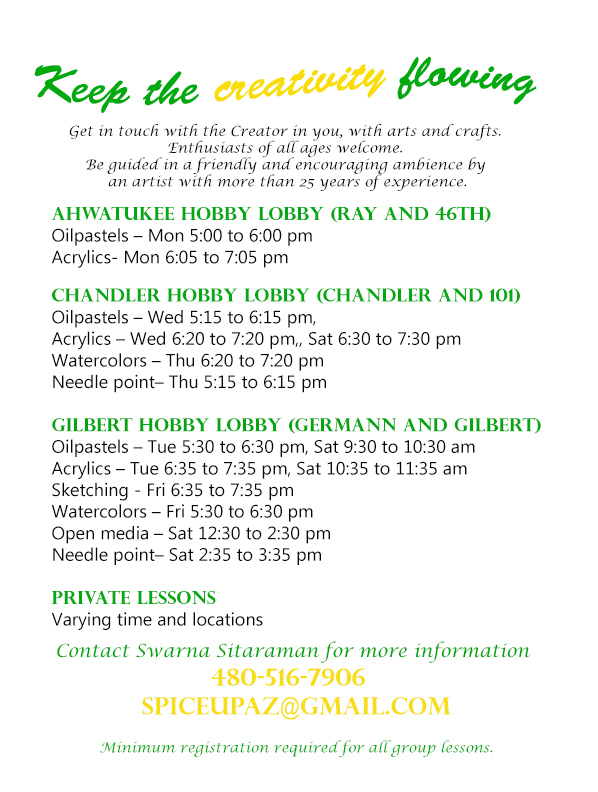 Important Safety Tips :
View properties in person, and always take someone with you. Never send or wire money to landlords. Classifieds does not offer any transaction or payment services. Stay safe - read our safety tips.
Description
Art classes for all ages, offered by a trained teaching artist. Various mediums, different timings and venues. Private classes, paint and party options, etc also available. Contact for more information. [email protected] Check website spiceupaz.com for more details as well..