Diabetes Awareness Walk - 2017
About this Event
Please join "Diabetes Awareness Walk - 2017" at Thunder Bird Mountain on Saturday, Nov.18th from 7:00 A.M. - Coming from Beardsley on 59th Ave. take West side entrance into park Ramada #6 - N.61st Ave. - 602-770-3945

- Light yoga based stretching
- Healthy breakfast , snacks
- Kids presentations about Diabetes
- Kid journalist interviews
- Family Photo time
- Walk
- Fruits, Drinking water
- Photos on the peak of T.Bird mountain!!!

..lots of fun filled social morning for all families. FREE FAMILY TIME - Life time memories!!!

Come join, let your children take lead....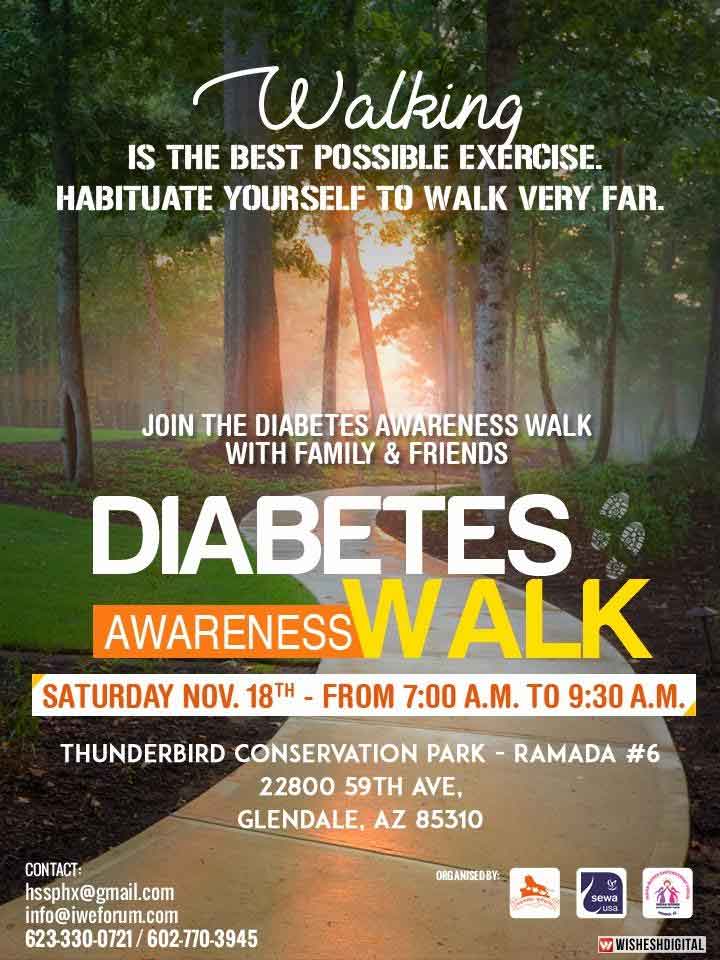 EVENT TITLE & ADDRESS
STARTS FROM
Sheraton Mesa Hotel Wrigleyville West,
860 N Riverview,
Mesa, AZ 85201

Virtual Event,
Arizona