Diaspora Showcase Africa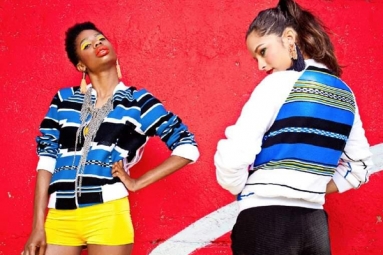 About this Event
Diaspora Showcase presents an evening of entertainment, showcasing award-winning fashion designers and musical acts, in an integration of the art of fashion, music, dance, and culinary arts, at the 16th annual Diaspora Showcase Africa, headlined by London based multi award-winning designer, Kwame Koranteng from Ghana.
Other designers, include VOGUE and ELLE featured Else Hardjopawiro and Meredith Joeroeja from Suriname, Maria K. Adeeko from Nigeria, whose deconstruction of African fabrics, echoes the traditional styles of West Africa, MAFI from Ethiopia with her complex-simple forms, Dorcas Muzumara from Zambia and CNN featured Segun Gele, Master of the Headwrap.
Acoustic performances by international and award winning artists, Lukie D, Gabriel Ayala, Yacouba Traore, Arouna Diarra and Elijah Ndoye will round off the evening. Guests will be treated to an assortment of food tasting from the five regions of Africa.
EVENT TITLE & ADDRESS
STARTS FROM