AZTA Deepavali Sambaralu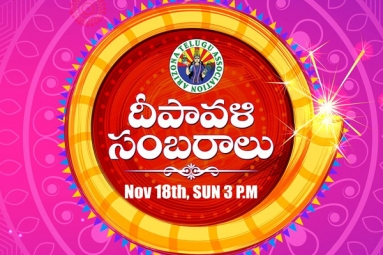 About this Event
Its time to light up the fun at AZTA's Deepavali Sambaralu 2018!!! Join us for a night of songs, dances, stage dramas, and fashion shows by our very own talented performers in the valley. That's not all! Shop for Indian dresses, enjoy delicious food, and make it a true Diwali with fireworks!

Are you interested in participating? https://goo.gl/ngUjqy

Buy your tickets at http://azteluguassociation.com
or www.azindia.com
Adults: $6
***Additional $2 at the venue***

Please contact us for any further inquiries (contact information on flier).

We look forward to seeing you at the AZTA Deepavali Sambaralu!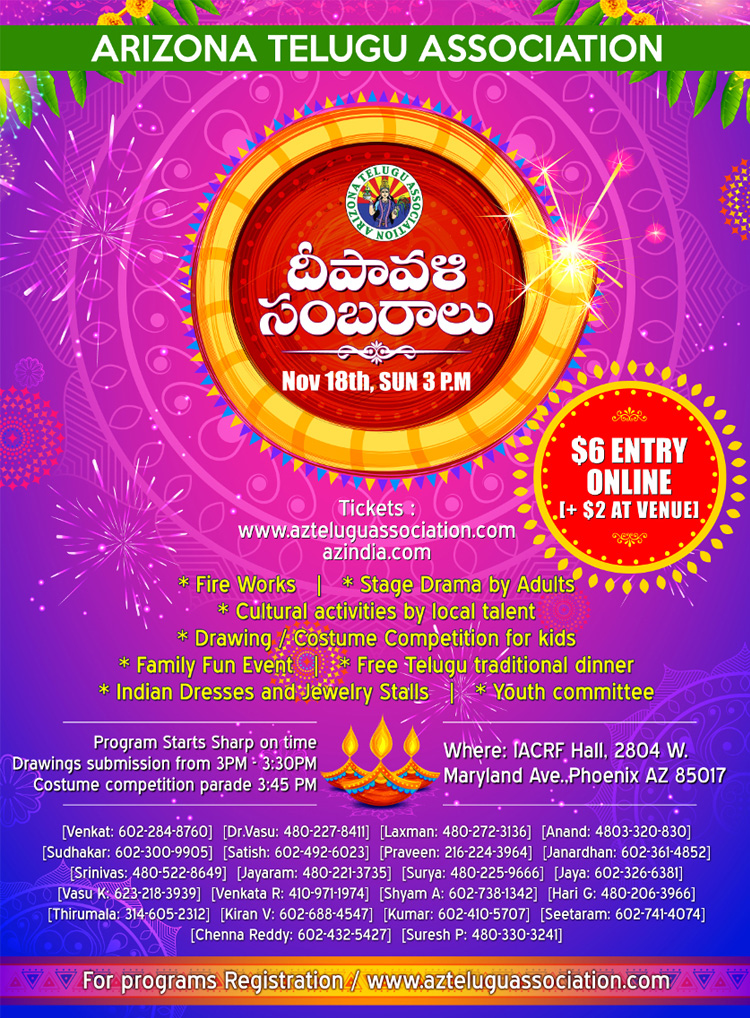 EVENT TITLE & ADDRESS
STARTS FROM
Indo-American Community Center,
2809 W Maryland Ave,
Phoenix, AZ 85017