Bandi Chhor Divas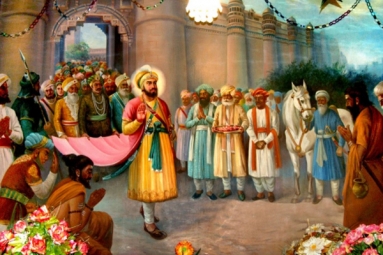 About this Event
Script submission for Bandi Chhor Divas play
September 22 Deadline!

Bandi Chhor Divas & Diwali will be commemorated and celebrated with various activities all day Sunday, October 27. In the evening the children will perform a play of the story of Bandi Chhor Divas. We invite all children to submit a script for the play by Sunday, September 22. The one that is selected as the basis for the production will receive a cash prize of $25.

All children are also invited to participate in the play. Please stay tuned for the rehearsal schedule. Sangat participation and contributions for props, sets and costumes will be much appreciated. The story of Bandi Chhor Divas is included below for reference. Scripts do not need to be this lengthy, and need only include pertinent details. Participants may be on the younger side so please keep that in mind. Sikhnet has some examples of cartoon productions that may be helpful to watch.

Be creative!

Bandi Chhor Divas – Prisoner Liberation Day – when the sixth Guru, Guru Hargobind, was liberated from Gwalior Fort and took 52 prisoners to freedom along with him.
EVENT TITLE & ADDRESS
STARTS FROM
Steele Indian School Park,
300 E Indian School Rd,
Phoenix, AZ 85012

BAPS Swaminarayan Mandir,
3620 N Black Canyon Hwy,
Phoenix, AZ 85017

Sri Venkata Krishna Kshetra Temple,
615 S Beck Ave,
Tempe, AZ 85281

Ekta Mandir,
2804 W. Maryland Eve,
Phoenix, AZ 85017