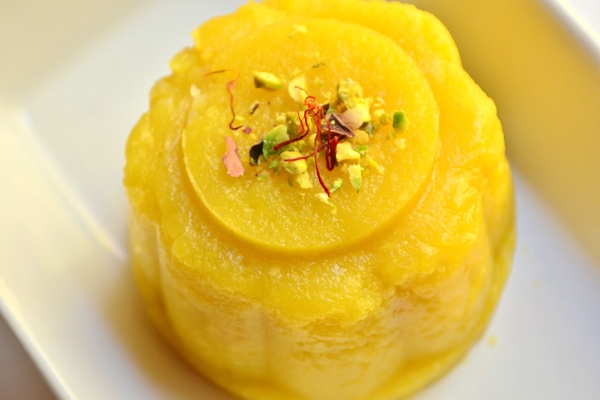 Try out this delicious halwa made with mango puree, ghee, sugar and garnished with nuts. Follow the simple steps to know how to make this perfect dinner dessert.
Ingredients:
Mango puree: 2 cups
Ghee: 1/2 cup
Sugar: 2 cups
Almonds: few (chopped)
Cashew nuts: few (chopped)
How to make Mango Halwa:
Take the mango puree and sugar in a bowl and mix it well.
Heat little ghee in a heavy bottom pan.
Now, fry the almonds and cashew nuts for 30 to 60 seconds.
Remove and keep aside.
Put the mango mixture to a heavy-bottomed pan.
Place it over medium flame and keep stirring until it reaches a halwa like consistency.
Towards the end add the ghee and mix well.
Garnish with the fried almonds and cashew nuts.
Its ready to Serve.
Also Read: Mouthwatering Mango Custard!
Nandini