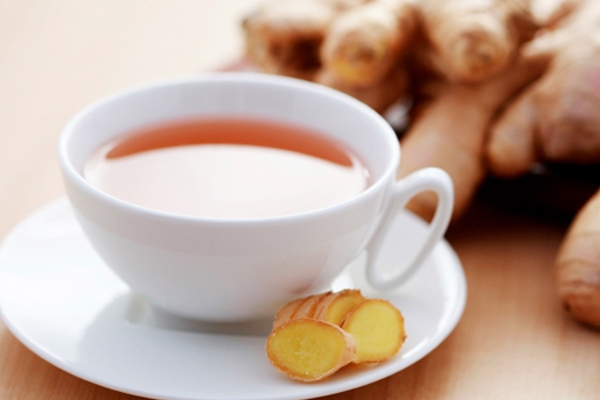 (Image source from: Why is ginger tea healthy?})
Indians' love for tea is never ending. They need a cup of tea to wake up and gently soothe soul. It is easy to make your tea rich in healing properties by adding a slice of ginger to it. Your ginger tea has lot more healing properties that curing a sore throat. Prepare the very special ginger tea at home to get the most benefits.
•Ginger tea is a popular cure for cough and cold.
•It aidsin drying up dripping and running nose.
•Ginger tea helps in expelling phlegm from respiratory tract.
•The Ayurvedic herb has potential to ignite digestive fire as well as initiate the release of digestive enzymes. Thus, it is an aid for those with very low appetite.
•Ginger tea helps in improving digestion and even help in proper assimilation of food.
•Ginger tea alleviates constipation.
•Helps in expelling stagnated undigested food or toxic gases from the digestive system.
•It can calm down an upset stomach.
•it is a magic giving a shot of energy, lifting your spirits and bringing out of your lethargy.
•It warms up, lifting the body temperature, during winters. Thus, it is a healthy winter drink.
•Its hot potency boosts your circulatory system.
•Ginger is a detoxifying herb, removes accumulated toxins in the body.
•Ginger tea acts like a cell builder, thus helps build and repair blemishes on your body.
-Sumana