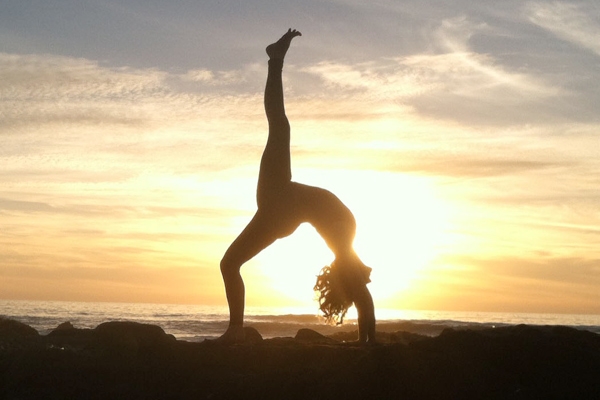 The researchers of the department of Psychology and Brain Science in Boston University have found, Hatha Yoga as a remedy for anxiety. They have stated that "Hatha yoga is a promising method for treating anxiety". An abstract of the article named "Effect of Hatha Yoga on Anxiety : a Meta Analysis" was published online in Journal of Evidence Based Medicines on 20th May. It is stated in the journal that "Treatment efficacy was positively associated with the total number of hours practiced. People with elevated levels of anxiety benefited the most."
Researchers at The Department of Psychological and Brain Sciences in Boston University (USA) have concluded that "Hatha yoga is a promising method for treating anxiety".
Rajan Zed, the president of Universal Society of Hinduism has termed this research initiative as "A step in the positive directiom".He insisted all the World Universities to research more on the benefits of Yoga and to explore them throughout the world. Researchers like Andreoli, Hofman, Carenter and Curtiss went through a meta analysis of this studies to examine the effects of Hatha Yoga
Yoga was considered as the "Living Fossil" and was a mental and physical practice for everybody since the dawn of civilisation around 2000 BCE. Though Yoga was introduced by Hinduism,  now become a discipline for all. According to Patanjali Yoga is a methodical process to achieve perfection by controlling different elements of human body.
According to US National Institute of Health, Yoga brings flexibility and helps  to relax . It improves  breathing process and reduces respiratory problems. In the recently released article titled "2016 Yoga in American Study" it is stated that more than 37 million Americans practice yoga to build up a positive  image.
The Oxford University of  Hinduism considered, Hatha Yoga as a yogic practice designed to bring  liberation and mortality through the purification and manipulation of human body.
By  Prakriti Neogi