Kunal Nayyar Pens an Emotional Letter as 'The Big Bang Theory' Comes to End
May 02, 2019 10:50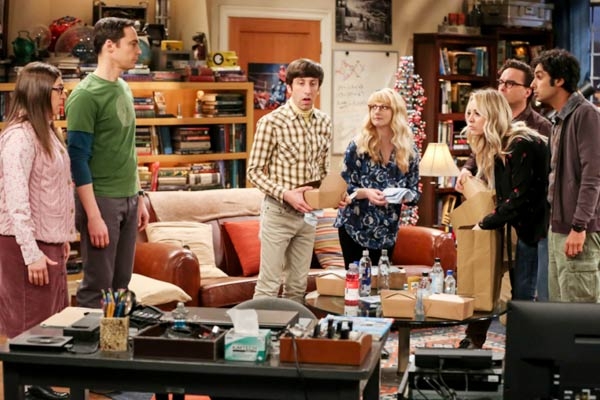 (Image source from: TVLine)
With a two-part, hour-long finale episode on May 16, the long-running science comedy show 'The Big Bang Theory' is finally set to come to an end. The finale episode will be aired on CBS.
Kunal Nayyar, who plays the Indian origin Rajesh Koothrappali on the show, has shared a thank you note for his fans along with a picture of the lead cast huddled together to share a big hug.
He wrote, "Thank you Thank you for your words. Thank you for your encouragement. Thank you for tuning in night in and night out. Thank you for the stories you shared about how this show made you feel. Thank you too, for the not so nice times. Thank you, for lifting us up when we were down. Fame can feel like a cage, so Thank you for making us feel safe enough to be free. Thank you for letting me share my birthday on stage with my six best friends, And Thank you, for you, because without you- there would be no us. So this goes out to you, the fans... One last time. In love and gratitude, -Kunal."
The episode no. 279, which will be the final episode, will be paired with Unraveling the Mystery: A Big Bang Farewell, with Galecki and Cuoco hosting a behind-the-scenes look at the show.
-Sangam Sowmya