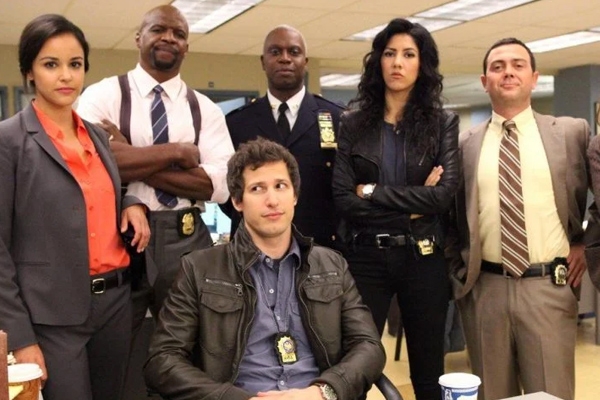 (Image source from: thetab.com)
Brookly Nine-Nine fans around the world were devastated when they heard the announcement from the show that they will be airing their final season, which is season eight.
The show has had 153 episodes and season eight will be the last for the show. The show first aired in 2013.
Series co -creator Dan Goor made a statement about how lucky he is to have worked with such an incredible cast. He also appreciated the fans for their full time and constant support.
This sitcom is about a team of detectives in the New York City Police Department. It was initially cancelled by TV channel Fox in 2018. After fans and celebrities did an outrage to bring back the show, FOX channel rival NBC picked it up literally a day later.
Brooklyn Nine-Nine is a well loved show throughout the world. Apart from the fact that the show is quite humorous, it also deals with difficult issues such as racial profiling, problems of the LGBTQ+ community and societal problems such as racism, discrimination and mental health issues.
This show is also enjoyable for people of ages. The show stars Andy Samberg, Melissa Fumero, Terry Crews, Stephanie Beatriz, Andre Braugher, Joe Lo Truglio, Chelsea Peretti and Joel Mckinnon.
The show is the perfect balance between humor, plot, emotion and perfectly captures scenarios that are likely to happen in an everyday life. The show has a great sense of positivity that one can learn from.
By Meena Atmakuri