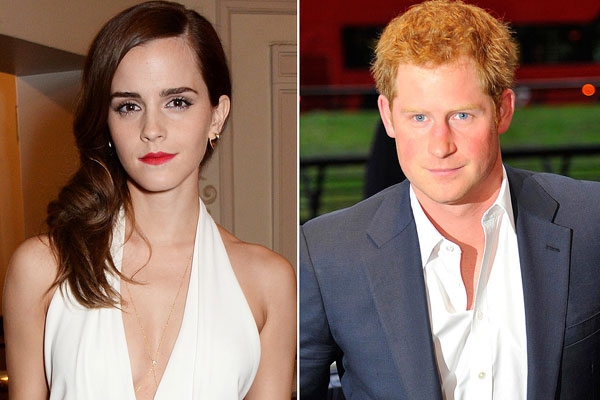 (Image source from: })
The Royal Prince of Wales, Prince Henry had invited Emma Watson,24 out on a date in the most adorable way and the two have hit it off, according to a news report. Prince William and Emma have been going on secret dates ever since the royal sent a sweet email.
A source said he would like to get to know her on a night out. In order to make her feel comfortable, Prince Harry had brought along 12 other friends on their date.
"Harry didn't want her to feel like she was put on the spot," a source told. "A party also shows he's fun and not stuffy."
It is believed that Harry is spellbound by Emma Watson.
The "Harry Potter" star-turned – UN Women Goodwill Ambassador, Emma Watson has recently split from her rugby player boyfriend, Mathew Janney in December, 2014. The actress has been cast as Belle in Disney's live-action "Beauty & The Beast"
-Smrutirekha