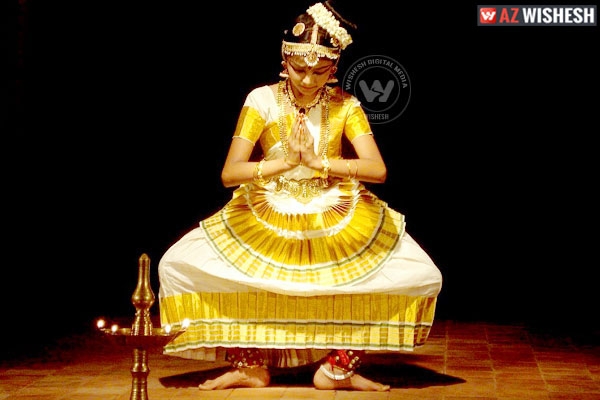 (Image source from: })
Discover India 2015 is an event organized by the India Association of Phoenix in the State of Arizona on 1 November 2015. It would feature many forms of Indian art like music, classical dance, film based dance and others. Two of its special attractions are 'Mohiniyattam' and 'Odissi'.
An invocatory piece of Mohiniyattam, classical dance, form of Kerala comes from Kaisiki Dance Company for Chollekettu song at Discover India 2015 event. Performers include Monalisa Mondalayyapparaj, Ahana Ayyapparaj. Audience would also get to watch Jugalbandhi, a combination of two Indian classical dances Odissi and Mohiniyattam. This would be performed by monalisa mondalayyapparaj and Sonali Chatterjee for Traveller by Anushka Shankar.
Mohiniyattam
Mohiniyattam is a classical dance form from Kerala, India. It is considered a graceful form of dance meant to be performed as solo recitals by women. The dance involves approximately 40 basic movements, known as atavukal, while the vocal music involves variations in rhythmic structure called chollu. The classical text of Hastha Lakshanadeepika is being followed by Mohiniyattam, which involves the swaying of broad hips and the gentle movements of erect posture from side to side.
Odissi
Odissi originates from Odisha. Archaeological evidences revel that it is the oldest survival dances of India. This Indian dance form places importance on the Tribhangi, independent head movement, chest and pelvis. Chauka or Chouka is the basic square stance symbolizing Lord Jagannath. Odissi is characterized by special bhangas.
It is definite treat to watch these Indian dance forms and fusions to Indian Diaspora, settles in the US. Particularly, to thousands of Indians who migrated to the US from Kerala and Odisha. Discover India 2015 also features several other special Indian Arts including entertainment. It is a 'not to miss' event for Indian Diaspora, organized by the India Association of Phoenix.
Also Read: Oriya dance forms at Discover India 2015
Date: 1 November 2015 (Sunday)
Time: 11 AM to 6 PM
Venue: Scottsdale Civic Center Park, 3939, drinkwater blvd, Scottsdale, AZ 85251.
Web Site: www.phoenixindiaassociation.org
-Sumana