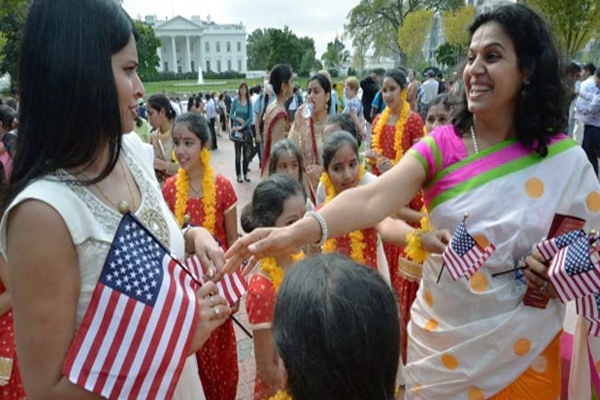 (Image source from: DailyO)
The presence of renowned colleges in the United States pull in students globally and consequently, a recent study has revealed that the Hindu community is the most educated one, followed by Jewish, amongst all religious groups.
When it comes to education at four-year graduate degree level, both Hindu and Jewish communities stand at the equal percentage with 29 percent, but then, Hindu community beats the Jewish with the margin of 17 percent at post-graduation levels and stand at a first position with 48 percent in the list. The third position is occupied by the Buddhist community with 20 percent. The religious community which comes last is Jehovah's Witness with 3 percent, followed by Historically Black Protestants (6 percent).
The accomplishment of a four-year college degree in the United States, oftentimes regarded as a crucial asset for financial success, differs by gender and race. But the share of people finishing a college education also differs by religion, with members of some faith groups much more educated, on average, in comparison to others.
The Pew Research Centre states that the preference towards education attainment and economic success are correlated. Both the Jewish and Hindus, on average, have a high household income exceeding $100,000. On one side 44 percent Jewish communities earn more than $100,000, while 36 percent of Hindu communities have a similar income. On the other hand, Jehovah's Witness (4 percent) and Historically Black Protestants (8 percent) barely cross the $100,000 income mark.
According to estimates based on a large study of religions in the nation, fueled by immigration, America's Hindu population has reached 2.23 million, an increase of about one million or 85.8 percent since 2007, making Hinduism the fourth-largest faith.
-Sowmya Sangam