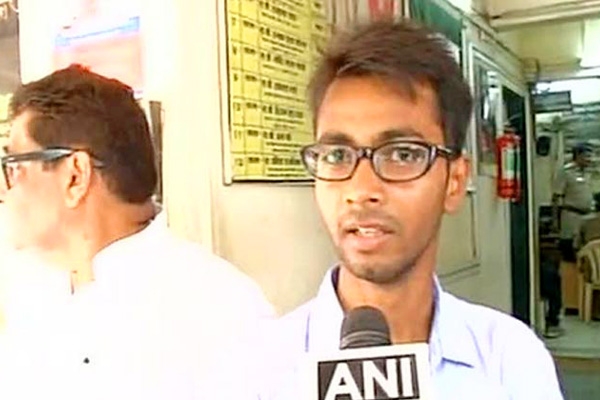 (Image source from: Zeeshan Khan)
After a private company denied his job application just on the grounds of his religion, Zeeshan Khan, approached police and media to showcase the discrimination. He moved to the National Commission for Minorities for justice, the commission assured him impartial inquiry into this serious issue.
According to the media reports, Zeeshan applied for a job at Hare Krishna Exports Pvt. Ltd, a Mumbai based company, and the diamond export conglomerate has replied "Thanks for your application. We regret to inform you that we hire only non-Muslim candidates." In an e-mail.
Soon after the shocking reply, Khan claimed on his Facebook page that he was denied a job due to his faith in Islam. After learning about the mess by a newly joined employee, the company sent a 'regret' mail stating"It was a blunder and personal mess created by one of our trainees who has no decision making power. We have 61 employees in our office here, including one Muslim in the HR team."
 Minister of state for Minority Affairs Mukhtar Abbas Naqvi was reacting to the controversy in this way: "A person's caste, area or religion cannot be a demerit. "Discrimination on the basis of religion is neither allowed by our Constitution, nor by our administration. If there has been a case in which he (Zeeshan) was denied or fired from the job, only on the basis of his religion, then I feel its not right."
If this person was denied a job just on the basis of religion, it would be a great insult to the spirit of our nation.
-Kannamsai