Why is it Careful to Find the Right Immigration Advisors before Moving to the US?
June 14, 2022 14:37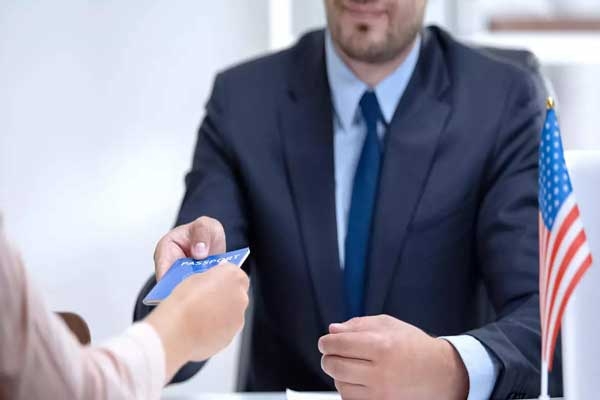 (Image source from: economictimes.com)
The United States of America is one of the most sought nations of the globe and is the top preference for employment opportunities because of its economy. Most of them prefer USA as it provides better quality of life and great employment opportunities. The nation also turned out to be the most attractive destination for Indians from the past few decades. The nation contributes to 24 percent of the GDP growth of the world which is incredible. Most of the Indians prefer USA to improve their economic prospects and for better employment opportunities. As per the report from Open Doors 2021, Indian students comprise of 20 percent of the total immigrant students in USA. A total number of 1,67,582 students enrolled for the academic year of 2020-2021 in USA.
The students opt for F1 or M1 visa for education and they then apply for H1B for employment. The H1B Visa turned out to be controversial over the recent years because of the lottery system that approves one among the three applications. This has nothing to do with merit and educational qualification. Many Indians are now exploring ways to study, settle and reside in USA. A faster, safer and legal way to achieve this is by investing in EB-5 Immigrant Investor Visa program that provides a residence permit (Green Card). The program will allow the individuals to study, work and live in USA like their residents.
The applicant should invest 800,000 USD in an employment firm or a regional center directly. The qualifying family unit including the primary applicant can be included in the EB-5 application. This happens to be one of the best possible routes to enter into USA and obtain Green Card. Before this, it is important to meet immigration advisors and lawyers along with education advisors. Choose the right advisor with successful conversion. For students, it is advisable to file an application before they are 21. For those above 21, they should restart their application with a separate investment. Credibility and transparency is the most important.
Always keep the Rate of Interest in mind as the investors will lose money if the business plans fail. Never trust any advertisements while choosing a EB-5 Regional Center project. Go through the legal documents thoroughly. Working with a trusted EB-5 Regional Center will make your immigration and investment journey easier.
By Siva Kumar