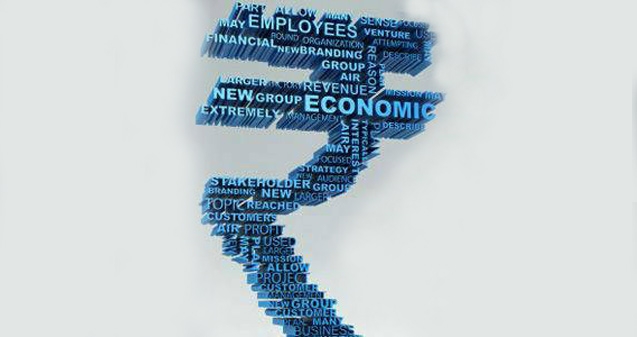 Real estate is the new victim of the rapidly falling rupee. Non-resident Indians (NRIs) who hold premium properties are getting jittery and many have pressed the sell button.

Says Om Ahuja, chief executive officer (CEO), Jones Lang LaSalle Residential, "We have seen a year-on-year rise of almost 30 per cent in property sales from NRIs in six months." He says the sales are in prime areas of Mumbai and Delhi.

Mudassir Zaidi, regional head, north, Knight Frank, said after the rupee's sharp fall in the past couple of months, NRI investors were in two minds — "whether to stick around or exit." He said as NRIs were unsure how long the rupee would continue to fall, they were evaluating options. "After the rupee broke the psychological barrier of 60, there is a clear uncertainty on whether it will fall to 65-70 or more and how long it will continue to languish at these levels," said Zaidi who has clients mostly in Europe, Australia and West Asia.

Consultants say the rupee's fall is an opportunity for new investors in property but is also a problem for those already invested. NRI investors who had put in money in Indian real estate due to the high returns are suddenly finding the latter eroded. For example, if someone had put in $2 million two years earlier, he would have purchased a property of Rs 8-10 crore ($1 = Rs 45.67). While property prices in the prime areas have been rising consistently, the problem is that after the fall in the rupee (now 64.3 to a dollar), their returns have fallen to 10-15 per cent or less. In addition, the same $2 million is worth Rs 12.5 crore.

Residential property prices in prime areas of Mumbai have been rising consistently. Data from Residex, the residential index of National Housing Bank, shows prices in Cuffe Parade and Malabar Hill had risen 17 per cent between March 2012 and March 2013. In Lower Parel and Matunga East, these were up 37 per cent in the same period. In Delhi, prices in Vasant Vihar and Friends Colony are up 28 per cent.

However, the situation is not grim. "People are looking to book their gains and seeking the safety of markets like Singapore and London, which are safer. However, they are not exiting fully. The ones with larger properties are taking some money out," said Zaidi.

Akshaya Kumar, CEO, Parklane Property Advisors, said one of the main problems for NRIs is that the rupee fall had been dramatic. "One of my clients wanted to sell the property when the rupee was at Rs 55 to a dollar but by the time buyers could be found, the rupee had fallen to Rs 62-63 to a dollar. He has postponed the decision to sell," said Kumar.

Given the flight of dollars, the Reserve Bank of India banned property purchases abroad on August 14. It also reduced the amount that could be taken out of the country from $200,000 to $75,000 for individuals.