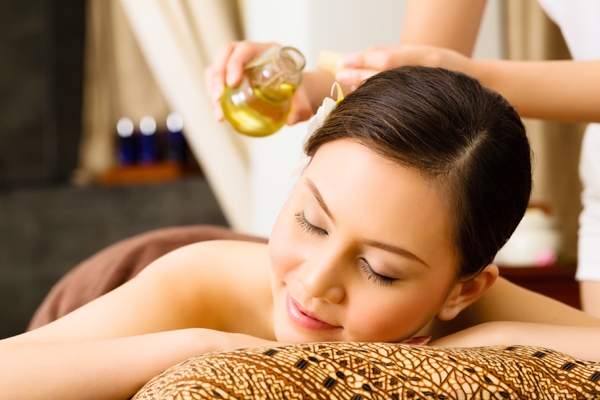 (Image source from: Everything you want to know about Beauty Oils})
The beauty market is flooded with the different types of the miracle oils. These thicker liquids have been used from head to toe, since the ancient times. People have different views about the use of beauty oils. They are always in confusion how these oils affect  your hairs and skin. Here are some facts, that you want to know about your beauty oils and their effect on your body.
Only one way to benefit from an oil:
Oils are only the gatekeepers. It can protect your hairs,  but cannot produce hydration. If you apply oil before moisturizer or other treatment products, then, they won't be able to work and will leave your skin dry. So, begin with the humectants and then apply oil to keep moisture.
Your skin cannot moisturize with an oil:
Moisturizers are the mixture of   occlusives, humectants and emollients. Glycerin and hyaluronic acid are two  humectants, that can draw water into the skin and moisturize, while,  oils fall into the exclusive and emollient categories. Dermatologist,  Dr. Elizabeth Tanzi explains that,  the oils, only put a sealant on your skin by coating the top layer. This is different from pulling in water and hydrating skin.
The Oils will clog your pores:
They will clog your pores but not all oils. The mineral oil is a chronic offender while, oil du jour and olive oil and coconut oil are likely to clog pores easily.
Oils  have good-for-your-skin antioxidants:
Oils are filled with several vitamins and antioxidants that protect and repair against any damage. Argan oil includes a high concentration of wrinkle-delaying vitamins A and E, while, Marula oil, contains four times more vitamin C, which helps to counter hyperpigmentation. Sunflower oil is a good source of vitamin E and Rosehip oil, has vitamin C.
Driest skin, go for the heaviest oils:
Try sweet-almond and avocado oils for dry skins. They are rich in fat and will nourish your skin. Sunflower oil is also a little greasy and will be helpful to cure your dry skin.
Oil that treats acne-prone skin:
Tea-tree oil is very useful for acne-prone skin. Several scientific researches prove that, antimicrobial and anti-inflammatory properties of the tea-tree oil, stops the acne bacteria and reduces the size of pimples as well.
Nandini