Mom Documents Her Baby's Monthly Growth with Pizza! Check out Creative Baby Monthly Milestone Pictures
February 21, 2019 11:32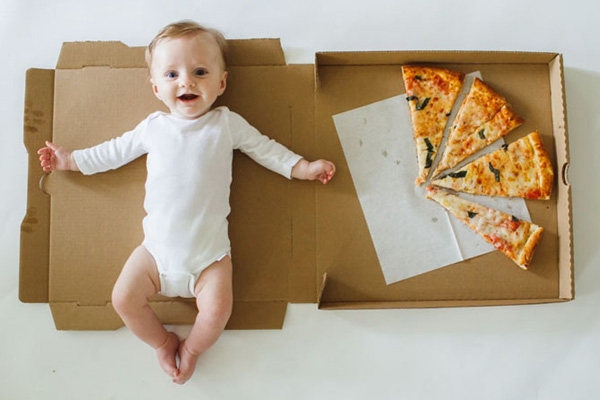 (Image source from: www.boredpanda.com)
Newborn photos have turned out to be extremely creative at present. Since documenting the baby's development is one of the most treasured memories a parent can have, various photographers and parents, are trying hard towards coming up with better ideas every day.
Open Instagram, and you will see so many drop-dead gorgeous baby pictures to treat your eyes. One of the most popular types of baby pictures is baby's monthly milestone pictures. Parents are using creative ways to document the 1st year growth of the baby.
In the same fashion, a recent monthly milestone photo of a baby is gratifying for all the food lovers. The baby's monthly growth is shown with pizzas on the side, denoting every month with increasing slices of pizza.
The mastermind behind the baby pictures, the baby's mother Dani Leigh Giannandrea's had done a monthly milestone photo with her first baby as well, except it was using a suitcase. But with her 2nd one who was born last February, she wanted to do something different and went ahead with the pizza idea, she explained in a conversation with PopSugar.
Here are some other baby monthly milestone pictures you can take an idea from:
 

 

 

View this post on Instagram
-Sowmya Sangam