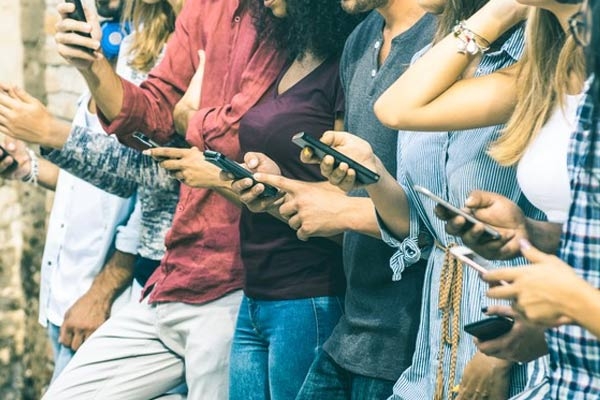 (Image source from: How social media affect relationship?})
Don't allow social media and dating affect your love and relationship. In many instances social media ruined relationships. Here are few ways the profiles affect relationships. Check out.
The More You Post means The More Insecure You Are
You probably see couples constantly posting adorable relationship pictures. This could be a sign of insecurity. They may be less secure than you think. According to research in Personality and Social Psychology Bulletin, the less secure you are about the feelings of your partner, the more likely you post on social media about your relationship.
Facebook associated with Jealousy
It seems exhausting. According to a study, 15% people revealed that the social media caused danger to the marriage and 16% said that the usage creates envy and tension. Every week, one in four couples fight about Facebook and a lot of distrust sparks if people hide their social media passwords from their partners. Secrecy around our internet usage is posing danger to relationships.
Also read: Selfies ruin relationship, says study

Ruins Your Bedtime
It is really, really bad for your relationship if you are on late-night Twitter or Instagram spirals. This is the time for you to be on bed and rest, spend quality time and make love. Instead you complain about work emails haunting you and snatching your rest time. Bedmaker Warren Evans has found in a study that 75% couples went to bed at different times, this eventually end in suffered relationships. Facebook or twitter will be there even tomorrow. Why don't we wait until then and get some quality time on bed tonight?
-Sumana