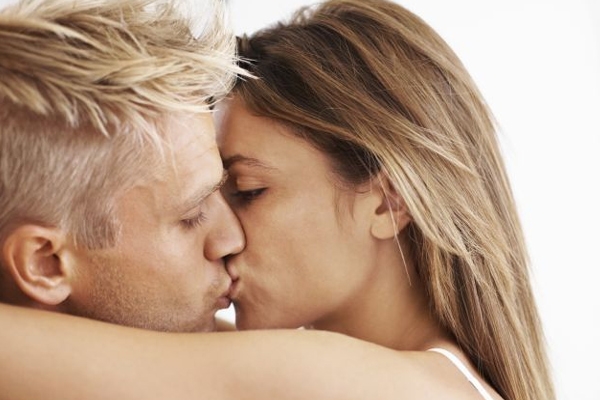 Kissing your partner is the best way to express your feelings and warmth. The sweet old, unhurried peck does not make you feel good, but it has a number of benefits for our health too.
Helps you bond better
It has been said that kissing your loved ones encourages a better bonding. There are plenty of scientific reasons for the good effects. Oxytocin, or the 'love' hormone, secretion increases much in both men and women, which helps in strengthening the bond which results in a long lasting relationship. The longer you kiss ensures the  commitment between you and your partner.
Improves sexual compatibility
Kissing is an integral part of foreplay and it plays a powerful role in that at that. Being kissed by someone you love, increases self-esteem and confidence in taking the next step, in life or just between the sheets. For those who just started dating, the first kiss can be a step forward to determine how attracted you are to that person. So its better that you get it right.
Boosts happiness
A good kiss leaves you dreamy-eyed and smiling. That is because it releases endorphins which makes you feel good, calming chemicals that make you happy and boosts up your immunity. Not only that, it has been studied that kissing helps to curb depression better than any psychologist's treatment or anti-depressants.
Tones Your Facial Muscles
Experts said that a passionate, long lasting kiss engages 34 facial muscles and around 112 postural muscles in the rest of the body. This is the most pleasurable exercise that holds the muscles tight and toned and boosts your blood circulation.
Kissing is a stress reliever which helps to lower your cortisol (stress hormone) levels. Cortisol affects on the immune system, endocrine system and brain health. So you can  reduce those negative effects by simply stealing a kiss, do it as often as you can! And it is not necessarily has to be a passionate lip lock every time. Even a tender kiss on the cheek or on the forehead is enough to make you feel relaxed and soothing.
Also Read: Tips to enhance sex life
By Prakriti Neogi