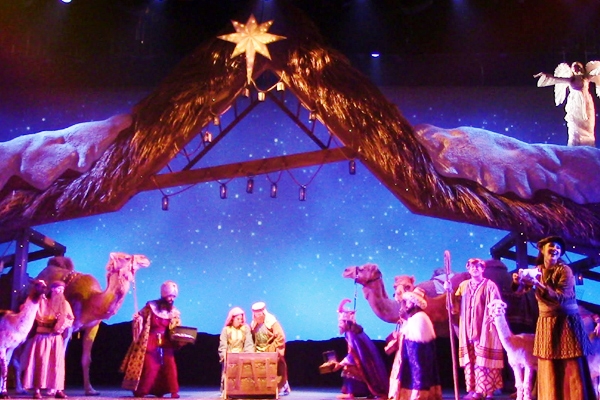 The jingle bells have already been started ringing. In 2016, Christmas is on Sunday. So in every happening places across the earth people will celebrate the birthday of Christ, the saviour. A huge crowd is expected this year in every place because of the weekend holiday.
Christmas is a Christian holiday commemorating the birth of Jesus Christ. It is celebrated every year on December 25 with the exception of some Eastern churches that use the older Julian calendar. Nowadays Christmas has also been celebrated by a large number of non-Christian people around the world as a cultural event. For many countries it is a public holiday. As of 1870, Christmas has been observed in the United States as a federal holiday.
A period of waiting and preparation before Christmas has been known as the "Advent Season". In most churches it starts on the fourth Sunday before Christmas.
Due to its long history and the enormous popularity there are numerous customs and traditions associated with Christmas. Some of them have been very popular throughout the world, while the other are limited to specific countries and regions. The most popular custom involves Christmas Tree and special decorations like Advent wreaths, mistletoe, representations of Nativity scene and colorful lights. Family gatherings, special meals, singing Christmas carols and gift-giving are inseparable part of Christmas. And the most important figure of Christmas is Santa Claus who brings gifts to the well-behaved children on Christmas Eve.
The exact date of Jesus' birth is not known and the date of December 25 was set by the Western Christian Church by the early-to-mid 4th century. It had coincided with the pagan celebrations of the birthday of Mithra in the Roman cult of Mithraism. The date of December 25 was also close to the date of winter solstice which had been celebrated in many European pagan cultures.
The first recorded date of Christmas was celebrated on December 25th in 336, during the time of the Roman Emperor Constantine (he was the first Christian Roman Emperor). A few years later, Pope Julius I had officially declared that the birth of Jesus would be celebrated on the 25th December.
By Prakriti Neogi