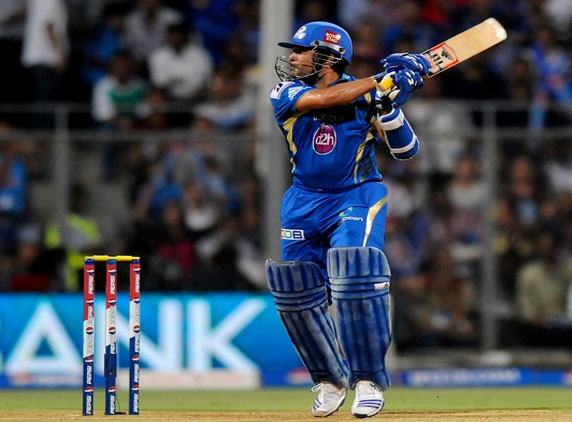 Wankhede is Sachin's and Mumbai Indians' homeground. The legend knows the ground like the back of his hand and he has proven it yesterday with his splendid performance with back to back boundaries multiple times. Kolkata were no match to the bowling line up of Mumbai packing their bags two overs earlier than the match should have concluded.
Mumbai vs Kolkata, 53rd Match, Mumbai
Kolkata: 105-all out (18.2 Ovs)
Mumbai: 170/6 (20.0 Ovs)
Mumbai won by 65 runs
MOM: Sachin Tendulkar
Rajasthan Royals denied Delhi a victory despite a valiant effort by the latter. Ajinkya Rahane was the star of the day with his bedazzling performance. Despite a decent score of 154 in 20 overs, they were so close to victory but the bowling side was not so strong. The Rajasthan Royals finished the game comfortably with 2.1 overs remaining.
Rajasthan vs Delhi, 54th Match, Jaipur
Rajasthan: 155/1 (17.5 Ovs)
Delhi: 154/4 (20.0 Ovs)
Rajasthan won by 9 wkts
MOM: Ajinkya Rahane

Hyderabad vs Chennai, 55th Match, Uppal: Hyderabad desperately need a win to get into the top 4 of the table and gain some edge over Bangalore which erred in their last game going down under. This win will put the team ahead of Bangalore with 16 points againt 14. Chennai the leader of the chart will aggressively try to push the lead further. The support of the homeground should work to SRH's benefit though!

(AW- Anil)