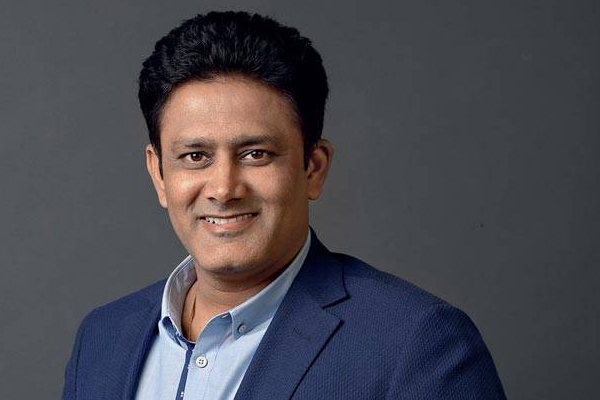 One of the finest Indian cricketers ever Anil Kumble today resigned from the role of Head Coach after a speculated feud with captain Virat Kohli, marking a bitter end to a highly successful tenure.
"The Board of Control for Cricket in India (BCCI) confirms that Anil Kumble has withdrawn his services as the post of the Head Coach for the Senior India Men's team," said the BCCI in a statement.
"While the Cricket Advisory Committee had endorsed an extension to his tenure as Head Coach, Anil Kumble has decided not to continue as the coach," read the statement further.
The decision comes just two days after team India's loss to Pakistan in the Champions Trophy finals in England.
His one-year contract ended at the end of the Trophy, but the BCCI gave him an optional travel with the team to West Indies for "One Day International Series" (ODI) beginning on Friday.
Kumble decided to stay back in London for the ICC 'Annual Conference' as he is the chairman of the Cricket Committee, while the players boarded the flight to West Indies.
Hours after stepping down as the head coach, Kumble announced that he was "informed for the first time on Monday by the BCCI that the captain Virat Kohli had reservations with my style and about my continuing as head coach".
He stated that the cricket advisory committee (CAC) that decides on who will be the coach had backed him for the position, Kumble said: "it was apparent the partnership with the captain was untenable, and I, therefore, believe it is best for me to move on".
He confirmed the committee's statement that backed him, "I am honored by the confidence reposed in me by the CAC, in asking me to continue as head coach."
The BCCI was left not much choice other than accepting Kumble's resignation, given that the efforts of board officials, the CAC and the Committee of Administrators had failed to bridge the divide between Kohli and Kumble.
The BCCI said that MV Sridhar will travel to the Caribbean to "supervise the team management", while batting coach Sanjay Bangar and fielding coach R Sridhar will continue in their roles.
Indian cricket fans are now urging Virat Kohli to reveal his side of the story. The captain has not made any statements yet.
AMandeep