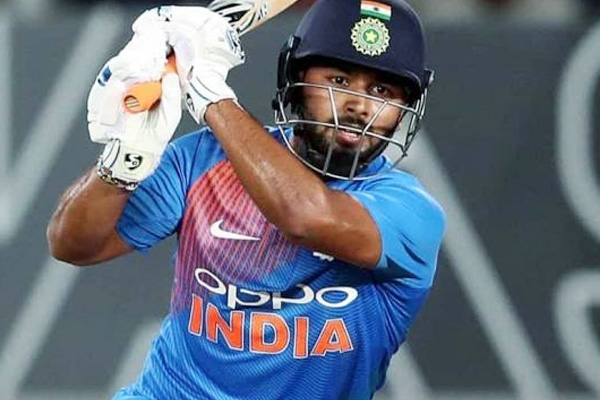 (Image source from: livehindustan.com)
Indian Lengend Sunil Gavaskar backed the idea of Shane warne to play Rishabh Pant as opener
"Yes, why not. If you open with Rishab Pant, it opens up a third option for you as well. If he does well at the top, he is someone who can also be played in the middle order," Sunil Gavaskar in an interview told to India Today.
Recently Shane Warne gave his opinion that "I can't see why Rishabh Pant can't play as a batsman. He is outstanding. Maybe even open the batting with Rohit Sharma. I know Shikhar Dhawan does a great job but Rishabh Pant opening the batting with Rohit Sharma could be pretty cool too for India. Go with some of these X-factor type things and tactical battles where you surprise the opposition.".
The limited overs series against Australia will be India's last opportunity before world cup in England.
The BCCI selection panel will announce the Indian squad for ODIs and T20Is series today.
According to the reports senior players will be rested for this series against Australia.
Vice Captain Rohit Sharma is going to be rested most likely.
And Skipper Virat Kohli may return to the squad after much needed break. He is being playing continuous cricket.
Selection panel may give one last opportunity KL Rahul and Ajinkya Rahane to prove their ability.
Rishabh Pant had a great series against Australia in the Test series scoring 350 runs at an average of 58.33. His dream run also includes a blistering century in the final Test.
He was also tested in the T20 squad against New Zealand.
With less than 4 months left for the World Cup to start,the team management may try Rishabh Pant in series against Australia
-Sai Kumar