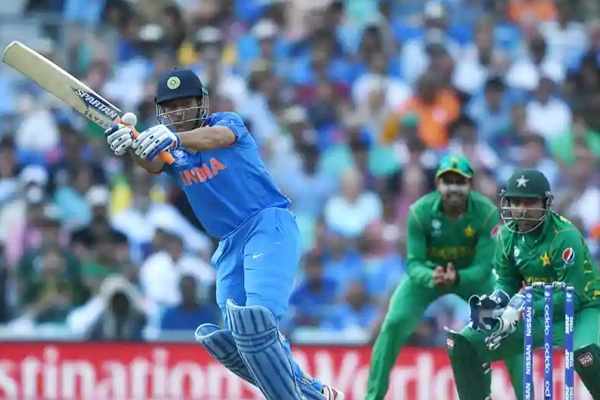 (Image source from: www.hindustantimes.com)
There is widespread demand from people and cricket fans in social media to boycott match against Pakistan in World Cup in England.
On June 16, India and Pakistan are scheduled to play against each other in World Cup in England.
A official of Board of Control for Cricket in India (BCCI) said that if the government decides against playing with them in world cup we will not play with Pakistan.
However, he said that if we do not play against Pakistan they will get the points if match not take place.
"Situation will get clearer after some time, a little closer to the World Cup. ICC has nothing to do with it. If the government at that point in time feels we shouldn't play, it's obvious that we won't play," according to reports official told to ANI.
"But the result of that would be that Pakistan will get the points of the match & if it is final (b/w India & Pakistan), they will win the World Cup without even playing. We haven't yet approached ICC in this regard."
There are chances that the India-Pakistan World Cup clash will be discussed on the sidelines of ICC meeting to be held in Dubai from 27th February.
ICC CEO Dave Richardson told the PTI that, "Our thoughts are with everyone who has been affected by this terrible incident and we will be monitoring the situation with our Members,"
He expresses his condolences on the terror attack in which 40 CRPF soldiers were martyred.
He added, "There is no indication that any of the matches at the ICC Cricket World Cup will not go ahead as planned"
On this Issue, Rajeev Shukla said "BCCI CEO will follow government order, whether India has to play ICC matches with Pakistan or not. If government thinks that India should not play vs Pakistan, BCCI will definitely follow the instruction."
Union Minister Ravi Shankar Prasad on cricket with Pakistan said, " The people from the cricket board, government, and security establishment will decide on it. I have nothing to say but we should respect the sentiments of those who are against this."
-Sai Kumar