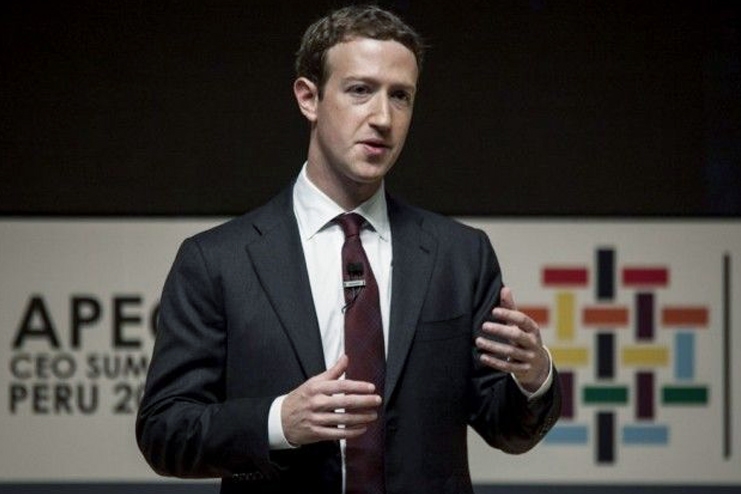 (Image source from: Eurasia Diary)
In spite of rising pressure from investors to quit as Facebook chairman as the social media firm faces acute investigation on data scandals, Mark Zuckerberg has said he has no plans to step down.
In an interview with CNN late on Tuesday, he said this was not the time for him to quit as Facebook shares ended at $132.43 - down 40 percent from its peak in July.
"That's not the plan. I'm not going to be doing this forever, but I'm not currently thinking that makes sense," said the Facebook Chief Executive Officer.
The interview came after the New York Times reported how Zuckerberg and Chief Operating Officer Sheryl Sandberg "ignored warning signs" of the Cambridge Analytica scandal and hired a Republican-owned political consulting and PR firm to "dig up dirt" on competitors.
Related content: Facebook Investors Want Mark Zuckerberg to Resign
"I do run the company. I am responsible for everything that happens here. I don't think this point was about a specific PR firm; it's about how we act," Zuckerberg said during the interview.
The Times report also suggested that Facebook knew regarding Russian influence activities on its platform as early as spring 2016.
Facebook hired a firm named Definers Public Affairs to retaliate against or spread inflammatory information about its critics. Elliot Schrage, Facebook's outgoing Head of Public Policy, has reportedly taken the blame for hiring the Definers.
According to a memo with TechCrunch, Schrage admitted having the company push negative narratives about competitors but denies asking or paying Definers to publish fake news. Facebook did not confirm the memo.
In the interview, Zuckerberg said there is no doubt that "we missed something really important" when it came to the Russian interference during the 2016 U.S. election.
"It was not something we were expecting. I wish we understood it before 2016 before the Russians tried to do these information operations in the first place," he added.
Earlier this week, Facebook investors increased pressure on Zuckerberg to step down as Chairman.
According to a report in The Guardian, Jonas Kron, Senior Vice President at Trillium Asset Management which owns a substantial stake in Facebook, "called on Zuckerberg to step down as board chairman in the wake of the report".
"Facebook is behaving like it's a special snowflake. It's not. It is a company and companies need to have a separation of chair and CEO," Kron was quoted as saying.
Another Facebook investor Natasha Lamb from Arjuna Capital said the combined role of chairman and chief executive means that "Facebook can avoid properly fixing problems inside the company."
-Sowmya Sangam