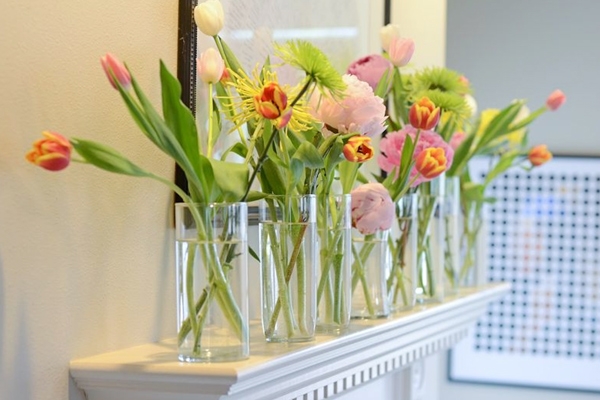 Decorating home interiors can be an overwhelming business, as we have endless options. You can refresh your home interiors with low cost, cheap, simple, yet adorable things. It is the perfect time to show up creativity. Decorating things within a budget is a definite art. Here are few simple tips helpful to decorate your home with simple things.
1. Clear the clutter present in your interiors, as it is the first sign of a beautiful home.
2. Make a photo collage of your family with contrast colors, and hang it to the wall.
3. Line your book shelves with  thick contrast color papers.
4. To add a bit of nature to your living room, place potted plants.
5. Use tea cans to place some stationary things like pencils, pens, markers, glitters etc.
6. Use washi tape to your bed room door, draw different patterns of your wish on the door.
7.Color stones with water proof colors and write the names of your family members/ draw the images and place it in a glass of water/bowl.
8.Cut the colorful charts in round shape and write your favorite/inspirational quotes or things to do and stick to walls.
Divya