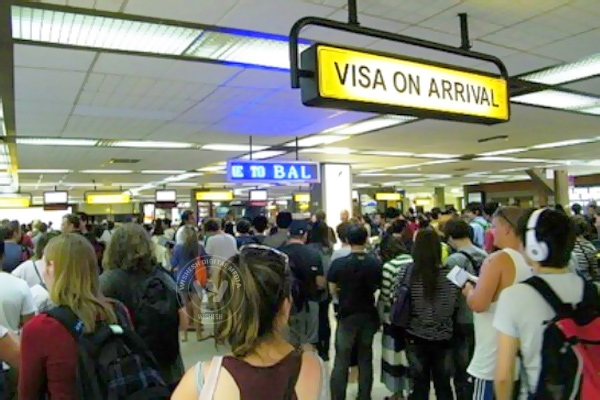 (Image source from: })
Do you want to take a holiday break within a short time? Are you worried about the stressful part of your dream vacation plan i.e. obtaining visa? You will feel easy and surprised after knowing the list of countries providing 'visa on arrival' to Indians. Yes! Nearly 50 countries are allowing Indians to get their visa stamped on arrival. Check the list.
ASIA
India being an Asian country makes Asia as the easiest and convenient destination for Indians. Asian countries offering 'visa on arrival' to Indians are Thailand, Laos, Hong Kong, Nepal, Indonesia, Sri Lanka, Timor Leste, Jordan, Cambodia, Macau, and Maldives.
AFRICA
Africa's natural history is so amazing. In a short note, sounds of birds will take you to sleep; spectacular sceneries will take you to nearly another World. African countries offering 'visa on arrival' to Indians are Ethiopia, Madagascar, Djibouti, Tanzania, Guinea-Bissau, Uganda, Mauritius, Cape Verde, Burundi, Comoros, Kenya, and Togo.
Indians can get visa on arrival in Mozambique for maximum 30 day-stay at Nampula, Beira, Pemba, Maputo and Tete.
Also Read: First AC Double-Decker Shatabdi Train To Run From Mumbai To Goa
Few essentials to get visa on arrival
• Return/onward ticket
• Proof of sufficient funds required for the stay
• Documents essential for the next destination
• Proof of accommodation during stay
NORTH AMERICA
You can fall into the lap of Mother Nature during visit to North America, with beaches, music and towering forests being things to look forward to. Indians can get visa-on-arrival to in St Lucia, Trinidad and Tobago, Jamaica, El Salvador, Saint Vincent and the Grenadines, Saint Kitts and Nevis and.
SOUTH AMERICA
Bolivia and Guyana are offering visa on arrival for Indians. South America will greet you with colonial towns besides white sandy beaches.

OCEANIA COUNTRIES
Four island nations Samoa, Tuvalu, Fiji and Nauru offer Indians a visa on arrival.
Few more countries allow visa-on arrival for Indians on condition that they are pre-cleared before arrival. These countries are Congo DR, Cameroon, Eritrea, Ghana, Iran, Gabon, Kazakhstan, Israel, Kyrgyzstan, Liberia, Mongolia, Lebanon, Myanmar, Suriname, Sierra Leone, Turkmenistan and Vietnam.
Typical Visa Checklist for visa on arrival
• Return flight tickets
• Hotel reservation proof
• Evidence of enough funds
• Passport sized photographs
• Passport with sufficient empty pages
• Money for fee
-Sumana