Ninu Veedani Needanu Nene Movie Review, Rating, Story, Cast and Crew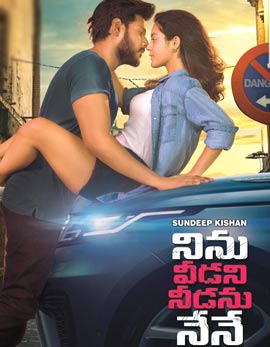 Rating:

Director:

Caarthick Raju

Cast:

Sundeep Kishan, Anya Singh, Murali Sharma, Pragathi

Banner:

Venkatadari Talkies

Producer:

Dayapannem, Vijisubramanian

Music:

S. Thaman

Release Dt :

Jul, 12 2019
Story
Ninu Veedani Needanu Nene is all about the couple Rishi (Sundeep Kishan) and Diya (Aanya Singh). In a surprising move, they find new faces when they look into the mirror which leaves them horrifying. They start hunting to know the real facts and Ninu Veedani Needanu Nene is all about the shocking revealations and what happens next forms the story. Their relation with other Arjun and Madhavi too gets unfolded in this process. Watch Ninu Veedani Needanu Nene to know about the real facts.
Analysis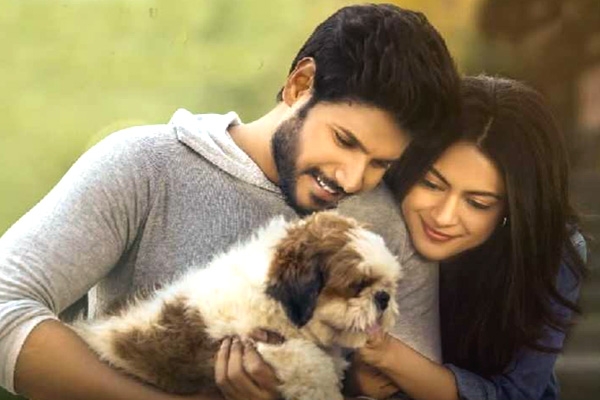 Ninu Veedani Needanu Nene has an interesting and intriguing first half. The thrilling plot sounds interesting and the film makes the audience wait eagerly for the story to be unfolded. Sundeep Kishan and the lead actors performed well throughout. The technical aspects too have been quite impressive and the first half turns out to be an impressive with some interesting thrills and narration.
Things change completely in the second half of Ninu Veedani Needanu Nene. The film has no interesting narration and the predictable presentation is the major drawback of Ninu Veedani Needanu Nene. Despite of stellar performances, none of the elements satisfies the audience. Leaving the theme behind, the narration takes a new path. The second half of Ninu Veedani Needanu Nene is a disappointment.
Performance
Sundeep Kishan delivers a terrific performance as Rishi in Ninu Veedani Needanu Nene. He is one of the major highlights of the film. Aanya Singh is a treat to watch and she excelled throughout the film. Sundeep and Aanya's chemistry should have a special mention. The background score and cinematography work supported the film well. The music has been ok and the editing in the second half should has been better. Sundeep Kishan has been successful as a producer as the film looks lavish on screen. Director Caarthik fails badly in narrating an intriguing plot in an impressive manner.
Final Word
Ninu Veedani Needanu Nene falls flat because of the bad narration despite of the interesting plot. Sundeep Kishan will have to wait for some more time to taste success.
Stills from this movie
Videos & Trailers