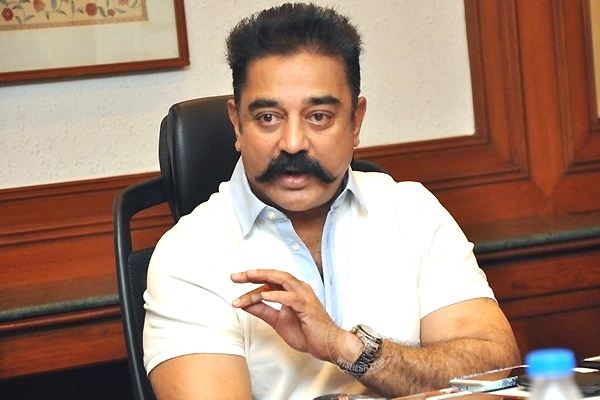 (Image source from: Kamal Haasan says)
Kamal Haasan has made it clear on returning awards, saying that awards are given by jury as recognition for the work and has nothing to do with the Government. He said that he would not return any award conferred on him.
The actor was in Hyderabad on Tuesday to promote his thriller Cheekati Rajyam (Thoongavanam in Tamil), during which he said, "I understand that those returning awards are doing so as a mark of protest, a symbolic gesture and I don't insult their move."
Speaking of his own choices, he said, "I will not return any award or for that matter, the money I've earned. Let's say I am angry with the entire film fraternity and want to make a point. I may return awards, but I won't be able to return the money I've earned through cinema all these years. I've invested all that I earned in my projects. Even if I have so much money, I won't give it away."
He added, "Awards are given by a jury in recognition of work done by creative people. It has nothing to do with a government."
The remarks from the actor come in the wake of many writes besides eminent personalities returning awards as a support to protests against raising intolerance across spheres.  
- Sumana