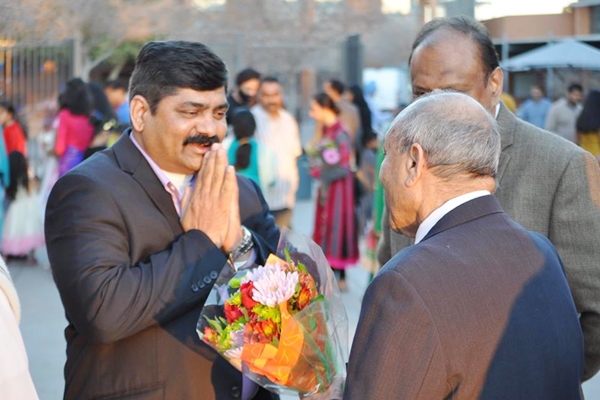 (Image source from: Indian Community celebrates Phoenix India Nite 2016 in Arizona})
What a great evening was it, with Indian Diaspora getting together for India Nite 2016, organized by India Association of Phoenix! The event took place on a grand scale at Arcadia High School auditorium, Pheonix, Arizona, on 30 January 2016.
The non-profit volunteer umbrella organization of the community of Indian heritage in the State of Arizona, India Association of Phoenix thanks every one for making India (Republic) Nite a great success. Congratulations to the Raffle winners!! The association is all geared up for the next event HOLI PICNIC.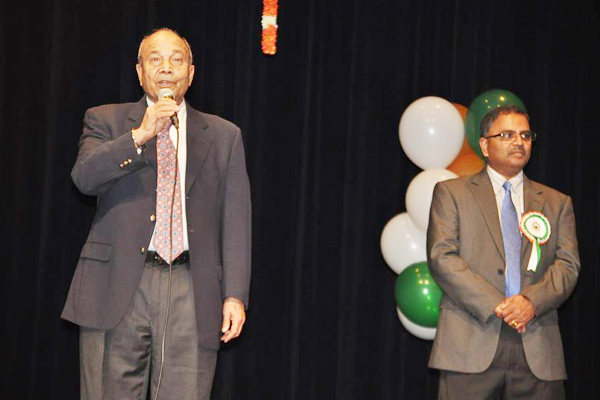 Prof. Ved Nandaji, Special Guest at India Nite 2016
Prof. Ved P. Nanda was the Special Guest at the wonderful event of India Nite 2016. Since 1965, Prof. Ved P. Nanda taught at the University of Denver. He was involved in the global international law community. He is Past President of the World Jurist Association and now it's Honorary President, former honorary Vice President of the American Society of International Law and now its counselor, and a member of the advisory council of the United States Institute of Human Rights.
Earlier, Prof. Ved Nandaji was the United States Delegate to the World Federation of the United Nations Associations, Geneva, and its Executive Council Vice-Chair, and even served on the Board of Directors of the United Nations Association-USA. He is an elected member of the American Law Institute and as a council member for the American Bar Association Section of International Law.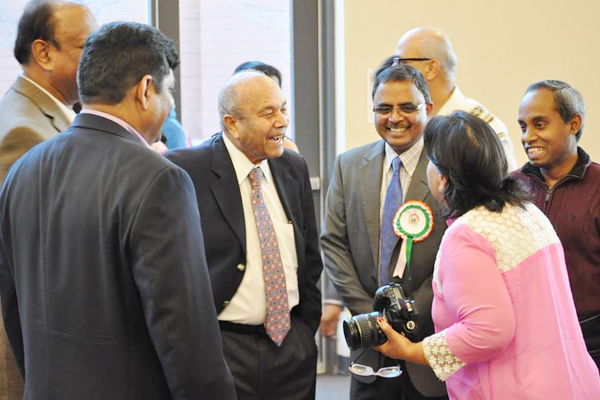 Few of his achievements:
•In February 2004, Professor Nanda was awarded the "Gandhi, King, Ikeda Award for Community Peace Building" from Soka Gakkai International and Morehouse College.
•In 1990 in Beijing, China, Professor Nanda was presented with the "World Legal Scholar" award by the World Jurist Association.
•He received the United Nations Association Human Rights Award in 1997.
•Professor Nanda won honorary doctorates from Soka University in Tokyo, Japan and from Bundelkhand University, Jhansi, India.
•Nadaji is widely published in law journals and national magazines.
•The professor authored or co-authored 22 books in the various fields of international law and over 180 chapters and major law review articles.
•He is a Distinguished Visiting Professor and Scholar at a number of universities in the United States and abroad.
Performances at Phoenix India Nite 2016
The evening sparkled with numerous performances by young artists and children. Few to name are Ishitha Sree and team's performance at India Nite 2016. Many young talented teams performed for wonderful Indian Tunes at India Nite 2016. Dance Performances for Indian popular numbers were a feast for eyes at India Nite 2016 especially performance from Sonali Chatterji and her team.
Kids performed exceptionally well during the event. Especially a group performed for "Chaiyya Chaiyya", an Indian song from the 1998 Hindi film Dil Se.. directed by Mani Ratnam. The song "Chaiyya Chaiyya", was picked as ninth in the top 10 songs by people from 155 countries, according to BBC. The song was composed by A.R. Rahman, written by Gulzar, and sung by Sukhwinder Singh and Sapna Awasthi. Many more interesting performances were part of the event.
Also read: India Association of Phoenix all set for India Nite 2016
-Sumana