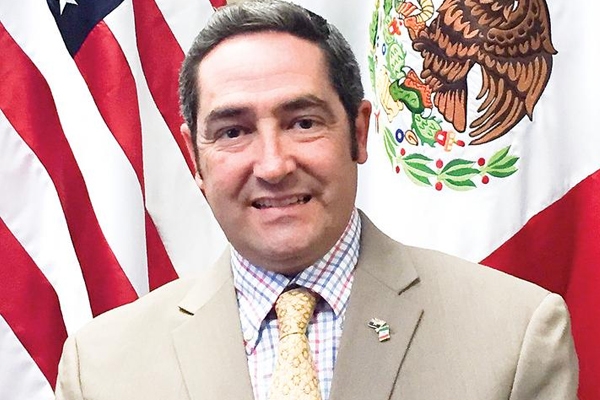 The president of the Arizona-Mexico Commission, David Farca, has resigned.
Governor Doug Ducey's friend David Farca departure from the unpaid post as chair of the public-private organization which promotes networking, trade and information-sharing became official during a reception in Hermosillo, Mexico.
Nearly 150 people, including Arizona Governor Doug Ducey, Sonoran officials and state and business leaders attended the reception.
The Arizona Republic reported, Ducey's spokesman, Daniel Scarpinato, said that, Farca resigned voluntarily and that during the reception, which was part of a commission summit, Ducey thanked Farca "for his service."
Ducey said Farca's "leadership has been critical to our improved partnership with Mexico," in a statement. "It was a decision he made on his own," Scarpinato said of Farca.
Farca said, he was "proud and honored" to have served on the commission, but his work there was taking time away from his personal businesses.
"It was a personal decision," Farca said. "There comes a point where I have to focus on what actually provides for my family."
Also Read: Trump fills his administration
Nandini